Corkill Insurance has teamed up with J. J. Keller, the trusted source for safety and regulatory compliance products, to allow you to save an immediate 10% off all of your critical solutions.
Shop Now
Simply click on a link below to begin ordering.
The easy-to-use & quick-to-install dash camera allows drivers to capture video recordings immediately before, during, and immediately after an event or accident.

FREE Labor Law Posters with any labor law poster update service subscription.

Our handbooks and pocketbooks cover key compliance and safety topics to help you keep your operation compliant, stay up to date on regulatory developments, and protect your bottom line.

Vehicle Inspections and truck maintenance using a DOT vehicle inspection form can help you control costs and keep drivers safe on the road. And, not only do vehicle inspections make good sense, they are required.
Questions? Contact:

Sheila L. McClone
Sr. Sales Representative - Resale Partners
J. J. Keller & Associates, Inc.
1-800-843-3174, ext. 2279
Hours of work: 7:00 a.m. to 3:30 p.m. CST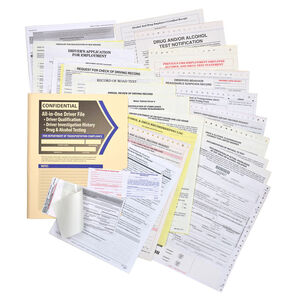 Driver Qualification Forms
Click here to shop driver qualification solutions!
---
About J. J. Keller
For more than 60 years, J. J. Keller has helped people across a broad spectrum of industries reduce the risk and liability associated with running a business. We offer a wide variety of solutions for workplace safety, transportation, human resources, construction, general industry, and more. Thousands of companies rely on us to help manage safety, training, and regulatory compliance responsibilities.
*Discount does not apply to existing offer discounts. Savings will be reflected at checkout. See full discount details.