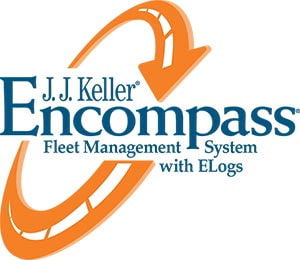 The J. J. Keller® Compliance Tablet
The compliance tablet offers you a simple, flexible, turnkey solution for easily integrating ELogs into your fleet. It is part of an all-inclusive ELog system, which includes the J. J. Keller Mobile® logging app, a J. J. Keller® ELD, and the J. J. Keller® Encompass® web-based back office. Choose between the Semi-Rugged or the Professional Compliance Tablet to give your drivers an ELog system they can use right out of the box.
Even with overnight shipping, please allow for 3–5 business days for tablet processing and set up.
J. J. Keller® Semi-Rugged Compliance Tablet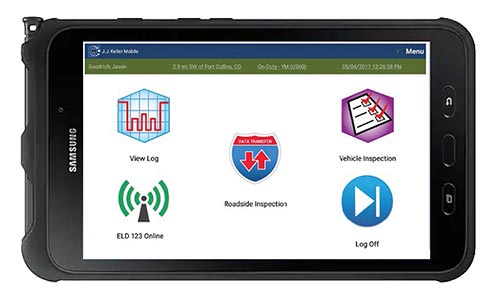 Order Now!
J. J. Keller® Professional Compliance Tablet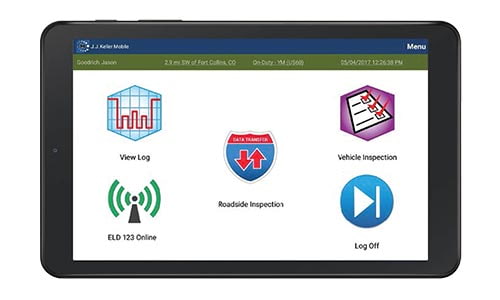 Professional Compliance Tablets are currently out of stock. We expect to have additional tablets available in early November.
Order Now!
| Feature | Semi-Rugged | Professional |
| --- | --- | --- |
| Construction | Semi-rugged, durable construction made to handle extreme vibration, plus rubberized case for augmented durability and drop protection | Small, light and portable. Ideal for less rugged environments |
| Dimensions | 8.78" x 5.95" | 8.3" x 4.96" |
| Screen | Indoor/ outdoor, uniquely bright 8.0" display. 1280x800 capacitive touch screen | 8.0" WXGA (1280x800) |
| Operating Temperature Range | -4°F to 140°F | 32°F to 95°F |
| Battery | 3.7V/6200 mAh lithium battery | 5000 mAh Li-ION |
| Charger | Ships with vehicle 12V inline power inverter and USB wall charger | Ships with a wall and USB charger (vehicle charger sold separately) |
| Accessories | Locking Dock included; RAM screw-down or RAM seat-post mount options available for purchase | Multiple mounting post and dock options available for purchase |
| Warranty | 1-Year manufacturer's warranty | 1-Year manufacturer's warranty; 2- and 3-Year Protection Plus Plan available for purchase |