8 Keys to Managing Hybrid & Remote Work Teams Whitepaper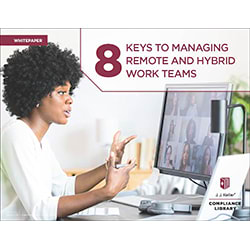 Free Whitepaper
Being a manager is never easy. When employees are working remotely all or some of the time it adds a new layer of challenges to managers' duties. Therefore, it is critical to know how to handle this type of working environment effectively.
This timely guide looks at the eight keys necessary for managing remote and hybrid teams successfully, including:
Importance of good communication
Having clear policies
Hiring candidates suitable for remote work
Using technology to your advantage
And more
Fill out the form now to download your free whitepaper.