Free Whitepaper Download
Remote Worker Posting Requirements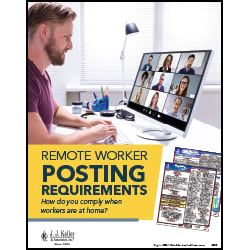 How do you comply when workers are at home?
Labor law posters need to be conspicuously displayed where employees report to work. What do you do when employees work remotely? How do you make sure you're in compliance?
This whitepaper answers your questions:
What do regulations say about remote workers?
What do federal agencies expect?
What if we don't have an office?
What about employees who travel?
When are electronic posters required?
Fill out the form to find the answers and download your FREE Remote Worker Posting Requirements whitepaper.