Are You Qualified To Use The New
Hours-of-Service

Short-Haul

Exceptions?
Take the Short-Haul Compliance Assessment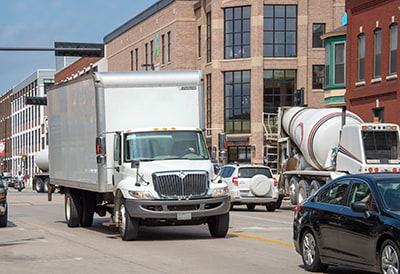 As of September 29, 2020, the new CDL-driver short-haul exception (formerly known as "the 100 air-mile exception") allows a 14-consecutive-hour work window and a 150-air-mile radius. But to use the exception, your fleet has to meet specific criteria laid out in the FMCSRs.
Our Short-Haul Compliance Assessment will help you determine if your operation qualifies to use the new CDL-driver or the current non-CDL short-haul exception. The 11-question assessment, given by a J. J. Keller Compliance Specialist, will provide the answers and guidance you need to correctly use the short-haul exceptions.
Fill out the form, and a compliance specialist will contact you. Or, call us today at 855-693-5338. A copy of your completed Short-Haul Compliance Assessment will be provided after the call.