Vehicle Legalization and Advisory Service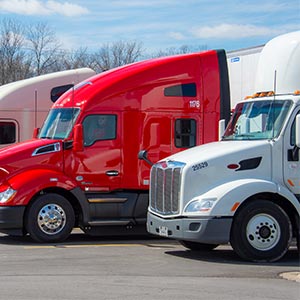 Understanding and complying with the requirements for your vehicle operations is no easy task. You have to look at multiple factors in your operation, as well as understand and adhere to the legal requirements each state imposes on your CMVs. But, we can help.
Our Vehicle Services team – with their deep regulatory knowledge – will provide you with expert assistance and advisement to keep your vehicles legal and in compliance.
IFTA/IRP Set-up – Let us handle the time-consuming process of setting up your account with both IFTA and IRP to comply with vehicle registration and fuel tax regulations.
IFTA/IRP Record Review – We'll review your company's pertinent documentation to determine your operation's compliance.
Title & Registration Review – We'll review your vehicles titles, license applications and merger/acquisition paperwork to make sure your vehicles are properly titled.
Intrastate Authority Review – We'll review your company's MCS-150 updates, equipment's lists, exclusions, intrastate travel and permits to verify they're complete and in compliance.
Let J. J. Keller help alleviate the challenges you face with vehicle legalization. If you'd like to learn more, fill out the form or call 833-708-4366, and a compliance specialist will contact you.