Interested in learning more about this service? Call
844-840-3448

to talk with a compliance specialist today!
Small Fleet Compliance Services
Driver Qualification | Drug & Alcohol Testing | Hours of Service | Tax & Licensing
Read more.
Let our team identify and correct compliance gaps and deficiencies in your DQ files, drug & alcohol records, electronic/paper logs and IFTA/IRP reporting. All services include expert support in the event of a DOT audit or intervention.

Keep your fleet running legally without all the hassles by letting the specialists at J. J. Keller handle some of your regulatory tasks efficiently, effectively and best of all… affordably!
"I would recommend J. J. Keller® Driver Qualification and Drug & Alcohol Program Management for Small Fleets because the service is great! My Client Service Specialist is available and eager to help with any problems or questions I have. I appreciate all the help and excellent customer service."

— Katie Kootman, Vice President of Trimarc Metals, LLC
Overall Benefits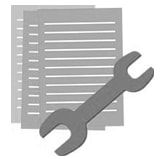 Ensure Compliance
We closely monitor regulations and manage your program to fully meet DOT requirements.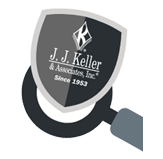 DOT Audit Support
In the event of an audit, J. J. Keller experts will organize your files and provide guidance through the entire process.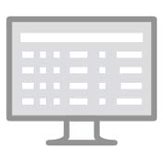 Centralized Electronic Files
Your files will be securely stored electronically, accessible 24/7 in the Client Information Center.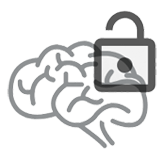 Regulatory Guidance
Your knowledgable compliance specialist will help you understand how the regulations impact your business.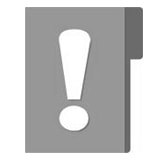 Minimize Risk & Exposure
Trust the compliance experts at J. J. Keller to keep your drivers on the road and reduce your regulatory risk.
Talk with a specialist today at 844-840-3448. Or, fill out this form and we'll be in touch with you soon!
Services We Offer
Driver Qualification File Management
Receive ongoing management of your DOT driver documents and ensure compliance with the regulations. Also includes the option to have us handle driver background checks, including MVR scoring and reporting, safety performance history records requests, and national registry verification.
Hours of Service
We'll collect and aggregate the hours-of-service data we gather from your onboard technology, paper logs and time sheets, and then interpret it to provide expert compliance guidance.
DOT Drug & Alcohol Testing Program Management
Let us manage your complete testing program, including policy review, setup of testing sites, full TPA services, random selections, full reporting of results, and compliance with the new DOT Drug & Alcohol Clearinghouse Rule.
Vehicle Tax & Licensing
Keep your company compliant with the complex motor carrier tax and registration requirements, including vehicle permitting and licensing, and state IFTA and IRP reporting obligations.
J. J. Keller® Small Fleet

Compliance Services
Prices starting at one driver or vehicle!
Keep your fleet operating legally with fewer regulatory hassles.
Product Questions & Answers