Interested in learning more about this service? Call
833-708-4633

to talk with a compliance specialist today!
Our experts provide ongoing on-site guidance and resources for improving workplace safety and OSHA compliance.
Read more.
The J. J. Keller® OSHA Compliance Program provides you with a dedicated consultant who will identify your company's OSHA risks and deliver continued oversight, guidance and training to keep your employees safe and protect your business from fines and litigation.

You'll also receive a suite of J. J. Keller resources to help you manage those risks more effectively. The result is a best-in-class safety program that supports your operation at a fraction of the cost of a full-time employee.

The OSHA Compliance Program subscription is one of the reasons ALM's Consulting magazine has recognized J. J. Keller Consulting as a Fastest Growing Firm every year since 2015.
Overall Benefits
5 Great OSHA Consulting Subscription Benefits: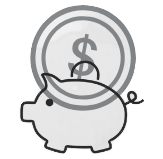 Great Value
Get significant savings compared to purchasing the program components separately. Plus, lots of extras!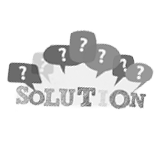 Customized Program
Let us develop a program that fits your needs. Options range from on-site training to government reporting, and more!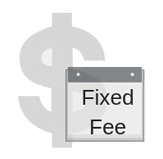 Predictable Expense
No surprises when it comes to billing. With a fixed monthly fee, you know what to expect and can plan for it.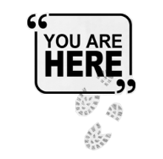 Compliance Timeline
Receive a customized road map with recommendations & instructions tailored to your specific needs to achieve 100% compliance.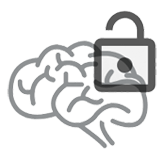 Access to Expertise
Gain immediate access to world-class regulatory compliance expertise, but without the on-staff expense.
Call us toll free at 833-708-4633 for a no-obligation discussion. Or, if you prefer, fill out this form and we'll be in touch with you soon!
Guidance & Resources Included in the Service
Choose the amount of expert involvement you want—monthly, bi-monthly or quarterly—by bundling only the services & resources you need into one program. We're ready to help you develop a world-class compliance & safety program.
On-Site Assessment
One of our expert compliance professionals works directly with you at your facilities on a scheduled basis throughout the year. We also come on-site to review your processes, records and documents, as well as interview stakeholders. This helps us evaluate your compliance level and understand your risk.
Based on the results of your compliance assessment, your consultant will develop, prioritize and manage your program's company-specific action items.
These may include:
Safety management controls
Customized support materials
Performance tracking
Policy development & process improvement
Audit Protection
Audits happen. We can help. Your consultant will provide assistance in the event of an OSHA audit or related litigation.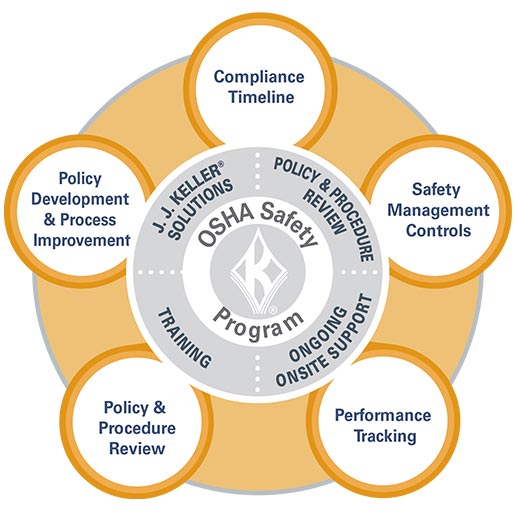 Training
Your consultant will develop a custom training plan and curriculum, including identifying who needs to be trained on what topics. The consultant will then conduct the training in the format(s) that best fit your needs. Plus, with J. J. Keller® Online Training Points, you can conveniently assign employees or managers access to complete courses on their own schedule.
A few of our most popular topics include:
Bloodborne Pathogens
Confined Spaces
Electrical Safety
Forklift Safety
Hazard Communication
Lockout/Tagout
Additional Ongoing Support
Emergency Response and Security Plan Development — This work can occur during in-office support hours included in your program.
Unlimited phone and email support — Get your regulatory questions answered.
Custom compliance & safety program development calendar — Your consultant will create a plan of activities, owners of action items, and a timeline for work to be completed.
Safety Committee Participation — Your consultant can provide advice and guidance.
Client Newsletter — Monthly regulatory updates with information from the J. J. Keller® content library.
J. J. Keller® Safety Management Suite Subscription — Replacing our previous safety solution, KellerOnline®, SMS provides safety management system tools and applications to help drive performance, reduce risk and ensure compliance.
Monthly regulatory webcasts — Presentations delivered by J. J. Keller® subject-matter experts.
Discounted pricing on most of our products — Thousands of compliance & safety products available.
93.8% of clients feel that our consulting services have positively impacted their organization.
Areas of Specialty
Lockout/Tagout
Ergonomics
Confined Space
Accident Prevention
SDS Review & Analysis
Regulatory Agency Inspections
Personal Protective Equipment
Emergency Response Training
Walking/Working Surfaces
Bloodborne Pathogens
OSHA Injury & Illness Recordkeeping
Powered Industrial Truck Operation
Respiratory Protection & Fit-Testing
Recordkeeping & Document Management
Hazard Communication Program
Call us toll free at 833-708-4633 for a no-obligation discussion. Or, if you prefer, fill out this form and we'll be in touch with you soon!
FAQs
Where are your consultants located?
Our team of safety consultants are located throughout the country.
How often do you come to my business?
The OSHA Compliance Program is customized to your business. The number of on-site days is dependent upon your need. Contact a compliance specialist today for a better understanding of the programs we offer.
What experience do your consultants have?
Our consultants have decades of real-world experience in nearly every industry, and at well-known national brands. This experience allows them to understand each client's operations and objectives, and then build a solution to deliver the results they need.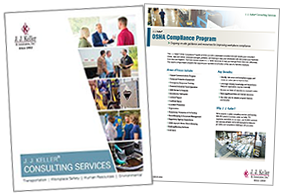 Free Consulting Services Resources
Learn more about J. J. Keller's Consulting Services, where we can help protect your company, reduce your risk and improve your safety & compliance.
Product Questions & Answers