Interested in learning more about this service? Call
833-708-4633

to talk with a compliance specialist today!
Motor Vehicle Record (MVR) Monitoring Service
Remove unsafe CMV drivers from the road with continuous MVR monitoring.
Read more.
The Motor Vehicle Record (MVR) Monitoring Service provides continuous monitoring of your drivers' motor vehicle records.

Getting this information as soon as it's available instead of waiting for an annual MVR pull allows you to remove unsafe drivers from the road and provide immediate coaching.

The sooner you are aware of your drivers' citations, suspensions, revocations and other negative driving events, the sooner you can take action to correct their behavior. Corrective action training is included with your service!
Overall Benefits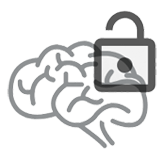 Unmatched Regulatory Expertise
Leverage our 65+ years of helping the transportation industry improve safety and compliance.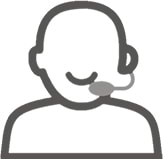 Dedicated Compliance Specialist
Your specialist gets to know your business, shares a wealth of experience managing drivers, and becomes an extension of your safety team.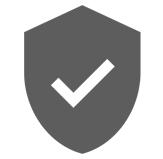 Data Security
Demonstrated by our accreditation by the National Association of Background Screeners and ISO 27001: 2013 certification.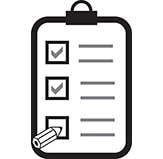 Complementary Services
Address all of your driver compliance challenges, including driver qualification file management, drug and alcohol testing, and hours-of-service management.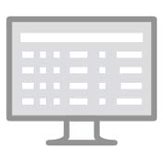 Secure Web Portal
Use your secure J. J. Keller® web portal to view your drivers' MVR history at any time.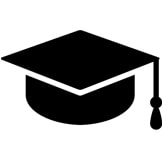 Corrective Action Training
We'll provide J. J. Keller® training courses to your drivers when negative events are reported and provide tracking to make sure it's completed.
How The Service Works
We Implement Service
We assign a dedicated compliance specialist who works with you to implement your service (location contacts, driver rosters, etc.) and ensure all signed driver releases are received.
We Create Electronic Files and Run Baseline MVR
We receive drivers' releases, run baseline MVRs and begin monitoring your drivers' records continuously.
You Receive Notification Of Any Driver Events
If any drivers have a negative event, it will trigger a notice from the state. We will then alert you of this negative driver event, order the driver's motor vehicle record from the state, and audit the MVR for completeness and accuracy against the driver's license. We will then contact you regarding the issue and place an electronic image of the driver's MVR in their file in the J. J. Keller DataSense™ web portal.
We Enroll Driver in Corrective Action Training
While you provide your driver with coaching based on your company's policy, we will enroll your driver in a J. J. Keller training course targeted to correct the negative event. Course completions are visible in the J. J. Keller DataSense™ web portal.
We Continuously Monitor Your Drivers
We'll continuously monitor your drivers' MVR for negative events and alert you based on the state's notification.
Great for monitoring regulated and non-regulated drivers, as well as uncovering citations drivers accrue when operating their personal vehicles.
Examples of Negative Driving Events We Monitor For
| EVENT CATEGORIES | EXAMPLES |
| --- | --- |
| Alcohol and drug violations | Driving or operating a motor vehicle under the influence of drugs or alcohol, refused to submit test for alcohol. |
| Improper driver behavior | Improver driving behavior, leaving an accident before police arrive. |
| Equipment violations or hazards | Failure to use lights as required, seat belt not used properly. |
| Maneuvers – illegal or improper | Reckless driving, failure to obey stop sign, following too close. |
| Speeding | Driving too fast for conditions, driving over the regulated or posted speed limit. |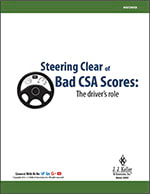 Steering Clear of Bad CSA Scores: The Driver's Role
This whitepaper offers some practical tips for drivers on how to assist their company in lowering CSA BASIC scores. Checklists — tailored to fit the driver's role — are provided at the end of the document to promote discussion and offer some basic recordkeeping reminders.
Product Questions & Answers