Interested in learning more about this service? Call
833-708-4633

to talk with a compliance specialist today!
J. J. Keller® OSHA & Environmental Compliance Program
An on-site Environmental, Health & Safety expert working for your company to support your safety and compliance.
Read more.
The OSHA & Environmental Compliance Program is the industry's most comprehensive approach for improving OSHA safety and environmental compliance. Our knowledgeable consultants work with you on-site to continually assess and improve your compliance program.
Your consultant begins by identifying your risk areas and then delivers continued oversight, training and resources to reduce risk and achieve your safety goals.
"We currently use J. J. Keller's environmental consultants, US compliance. The entire staff there has been amazing to us, every question we have, every permit we need. And the time they spend with us at our facility has been fantastic. They not only do the heavy lifting for you, they teach you as they go. There is so much to know with EPA and rules and regulations that it is comforting to know that we have a team behind us to keep us compliant. I would highly recommend Seth and his group to anyone."

— Valerie Corbin, Director of HR and EHS
Sioux City Foundry Co.
I'd like to learn more!
Talk with a compliance specialist today at: 833-708-4633 or fill out the form and we'll get in contact with you.
How The Service Works
Partnering with J. J. Keller provides you with a dedicated industry expert who works with your on-site, hand-in-hand, to build a compliance program customize specifically for your company.
Annual guidance and resources included in the OSHA & Environmental Compliance Program:
J. J. Keller® Consultant On-site – One of our compliance experts will work directly with you at your location throughout the year.
On-site Compliance Assessment – Your consultant will perform an on-site review of your process, records, and documents, which will help evaluate your compliance level and understand your risks. Your results serve as the foundation for your compliance program's design.
Custom Compliance & Safety Program Development – Based on the results of your assessment, your consultant will develop, prioritize and manage your program's action items. These may include: safety management controls, policy development and process improvement, performance tracking and custom support materials.
Government Reporting/Permits such as SPCC Plans, Tier II Reporting, OSHA 300 review, training and others. Your consultant will make sure your environmental reporting and permitting obligations are filed accurately and on time.
Emergency Reponses and Security Plan Development
Training Customization – Based on your situation, your consultant will develop a custom training plan and curriculum, and identify who needs to be trained on what topics.
Safety & Environmental Compliance Calendar – We'll create a plan of activities to accomplish, owners of action items and a timeline for work to be completed.
Ongoing Support – Your consultant is available via phone or email when you compliance questions.
Audit Protection – Your consultant will provide assistance in the event of an OSHA, EPA or local agency audit.
KellerOnline® Subscription – J. J. Keller's online workplace safety tool will help you proactively manage compliance.
Online Training Points – J. J. Keller's online training portal provides you access to hundreds of interactive training titles.
Monthly regulatory webcasts – Presentations delivered by J. J. Keller® regulatory subject-matter experts.
15% Product Discount – Save on thousands of our compliance & safety products.
Call us toll free at 833-708-4633 for a no-obligation discussion. Or, if you prefer, fill out this form to learn more!
Areas of Focus
Areas of specialty include:
Accident Prevention/I2P2
Air Emission Permitting & Reporting
Air Quality
Bloodborne Pathogens
Confined Spaces
Emergency Response Plans
Forklift Training
Green House Gas (GHG) Reporting
Hazard Communication
Hazardous Waste
HAZWOPER
Lockout/Tagout
NESHAP
OSHA 10/30 Hour Training
OSHA Injury & Illness Recordkeeping
OSHA Inspection
Ozone Depleting Substances
Personal Protective Equipment
Pollution Prevention Plans
RCRA
Recordkeeping
Risk Management Plans (RMP)
Safety Data Sheets (SDS)
Spill Prevention, Control and Countermeasure (SPCC)
Superfund Amendments and Reauthorization Act (SARA)
SWPPP
Tier II Reporting
Toxic Release Inventory (TRI) Reporting
Walking/Working Surfaces
Water Quality
And much more!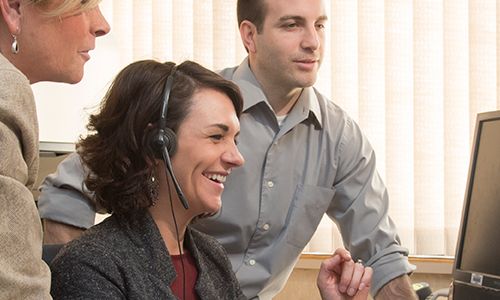 Managed Services
Let our experienced team of compliance professionals work with you to handle time-consuming compliance management for your drivers, vehicles and employees. Our specialists provide real ROI by eliminating internal costs and paying close attention to your compliance.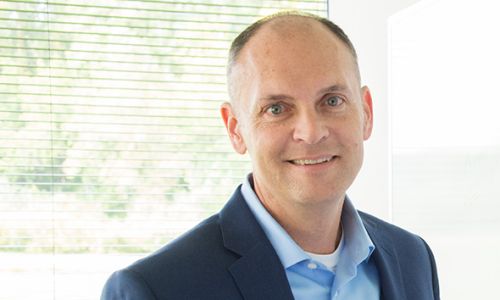 Consulting Services
Get tailored regulatory expertise at your site. Our veteran consultants bring their deep compliance and best practice knowledge to you. You can rely on our expertise in regulations enforced by DOT, OSHA, EPA, DOL and hundreds of state agencies.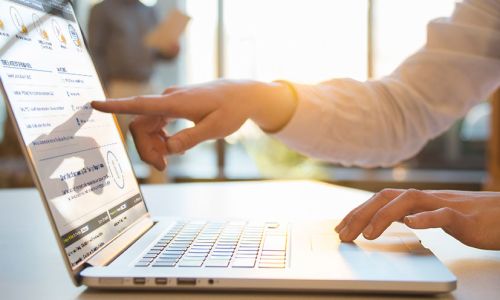 Online Services
Choose our cloud-based technology to help you manage your workplace and fleet, with anytime, anywhere access. All online services offer a dashboard and easy navigation, to keep you always abreast of regulatory compliance.
Product Questions & Answers