Driver Qualification File Management Service
Centralize your driver qualification files management and maintain DOT compliance.
Read more.
The Driver Qualification (DQ) File Management Service minimizes your risk by helping you establish, organize, standardize and maintain your DOT driver documentation such as safety performance history form, motor vehicle reports (MVR) and driver application for employment.

We can also track and maintain any company-specific documents. A dedicated team works with you to manage your program.
"Since the beginning, my J. J. Keller Rep has given me her full attention, gone above and beyond and made very helpful suggestions. I have met my goal and my new branch location is 100% DQF compliant!"

— Jose Cavazos, Safety Manager, Hydrochem
Overall Benefits
6 Great DQ File Management Service Benefits: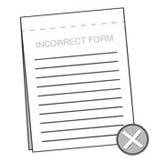 100% Compliance
We keep track of your expiring file items and make sure things get updated. 170 items are audited in every DQ File. Your CSA Driver Fitness Scores will improve.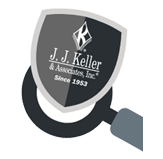 DOT Audit Support
We're here for you! We'll organize your files and provide guidance through the entire process. Feel confident in our track record of success.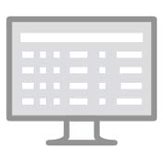 Centralized Electronic DQ Files
All locations will qualify & maintain drivers in the same, consistent way. Your files will be securely stored electronically, accessible 24/7 in the J. J. Keller DataSense™ web portal.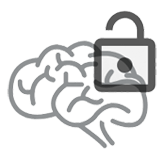 Dedicated Help
Your knowledgable compliance specialist will help you understand how the regulations impact your business. We go the extra mile to keep qualified drivers on the road.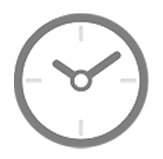 Big Time Savings
Let us take care of time-consuming recordkeeping, so that you have time for coaching and counseling your drivers.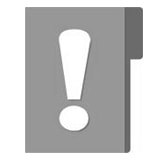 Reduced Worry
Trust the compliance experts at J. J. Keller to keep your drivers qualified and reduce your regulatory risk.
How The Service Works
We Conduct DQ Audit & Provide Overview
J. J. Keller provides a comprehensive audit of your file contents to ensure compliance. This will establish your initial compliance levels that we will use to benchmark your progress.
We Create Electronic Files
We create a centralized driver database by establishing an electronic driver qualification file for each driver — all file contents are saved electronically, and you have access to them 24/7 in your secure J. J. Keller DataSense™ online portal. All your operating locations will be in one database.
We Provide Ongoing Notifications & Compliance
We perform ongoing daily auditing of your file contents to identify missing, expiring, and incomplete documents. You receive daily notifications of these compliance deficiencies and advanced notice of documents that will be expiring. Deficiencies and notifications are also available in the J. J. Keller DataSense™ web portal. By having full visibility of your fleet and staying on top of your driver paperwork, you'll be able to improve your CSA Driver Fitness scores!
Watch the 5 Common Driver Qualification File Mistakes Video:
You Monitor Your Compliance
Get 24/7 access to your driver information and reporting through the J. J. Keller DataSense™ web portal. A dashboard-style interface allows easy access to view compliance summaries, alerts and more! You'll have complete visibility to your compliance with powerful drill-down capabilities.
The J. J. Keller DataSense™ web portal will keep you informed of the compliance work we're managing on your behalf. In addition to working directly with your assigned compliance specialist, you can access this site to get immediate information on your compliance.
We Provide Audit Support
In the event of a DOT audit, we will support you through the entire process. We will provide instruction on how to present your records and be available for questions from you or the auditor.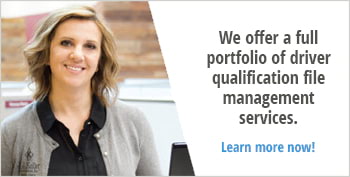 We Help You Comply with the Drug & Alcohol Clearinghouse
J. J. Keller will help you understand and comply with the Clearinghouse regulation and how it impacts your fleet.
Get experienced help from a team that manages over 170,000 driver qualification files at any given time.
Additional Supplemental Services
Let J. J. Keller help you further your compliance with these optional services:
Motor Vehicle Report (MVR) Ordering (with standard or custom scoring)
DOT Employment Verification Ordering (Safety Performance History Records Request)
DOT Previous Employer Verification Service
National Registry Verification
Pre-Employment Screening Program (PSP) Service
California Employer Pull Notice (EPN) Program Service
CSA Performance Suite

Monitoring your roadside inspection and crash information is critical to maintaining your CSA scores. When you add on CSA Services, you can rely on us to:

Monitor roadside inspection activity daily
Ensure the accuracy of information
Enroll drivers in Corrective Action Training when needed
Handle DataQs challenges for you
Drug & Alcohol Clearinghouse
Beginning January 6, 2020, fleets will be required to query the DOT's new Clearinghouse database to identify CDL drivers who are prohibited from operating a commercial motor vehicle due to drug and alcohol violations. A query must be performed for each new driver hire, and annually for existing drivers. Fleets will also be required to report certain DOT drug and alcohol violations to the Clearinghouse database when they occur.
How We Can Help:
Track the driver signature and receipt of annual consent for

all drivers

who

must comply

with the Clearinghouse
Run limited queries on all CDL drivers according to the regulation
Pre-employment query on all potential new applicants as requested
Download the helpful Drug & Alcohol Clearinghouse Checklist
Track the policy addendum receipt and maintain instructions to help the driver consent to required queries
Run full queries as required due to the results found in the annual limited query
For clients of our DOT Drug & Alcohol Testing Program Management service, we can also report violations directly to the Clearinghouse on your behalf
Trust the experts to keep your drivers legally qualified to drive.
FAQs
Who needs a Driver Qualification file?
For drivers involved in interstate commerce, it's based on the definition of "Commercial Motor Vehicle" from §390.5 and includes drivers operating in any area that is open to public travel.
Interstate commerce and
GVWR, CGWR, GVW or GCW of 10,001 lbs. and greater;
Designed to transport 9+ passengers (including driver) for compensation;
Designed to transport 16+ passengers not for compensation; or
Placarded for hazmat
What do you do if something is missing from a DQ file?
There's no way to erase these types of violations, so you may be cited if it's caught by an auditor. To minimize the damage, show a good faith effort to comply. Don't try to hide the violation as it's considered falsification. You may want to document in the file that you know about the violation and have taken steps to correct it.
When is a Motor Vehicle Report (MVR) needed?
At time of hire
Annually
For CDL drivers, within 15 days of every exam
How many data points do you audit in my files?
J. J. Keller audits 176 data points in each file. Our compliance specialists are trained to audit to the regulations. Simply having a document in the file does not equal compliance.
How quickly can I get my driver qualification files in compliance?
Our goal for each client is 100% compliance. Our compliance specialists will work with you to get your files into compliance in the best timeline for your company.
How often do I get alerts?
You are sent notifications for any compliance deficiencies and advanced notice of expiring documents.
How do I access my files?
You can access each driver qualification file through the J. J. Keller® Client Information Center. Through the online client portal, you can view images of each document, notice of expiring documents and metrics by location.
I'm an owner-operator. Do I need a driver qualification file?
If you meet the requirements of a commercial motor vehicle, you may need a driver qualification. J. J. Keller offers Driver Qualification File services and help for owner operators and small fleets.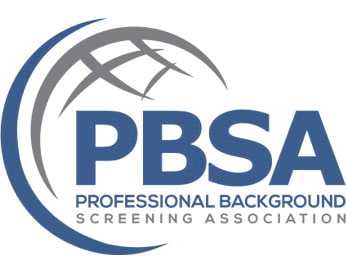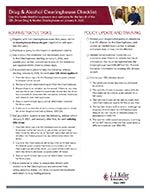 Free DQ Resources
Learn more about this service to see how J. J. Keller can help protect your company, reduce your risk and improve your safety & compliance.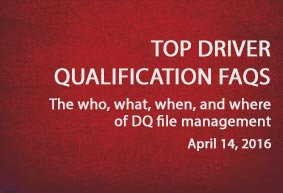 Free DQ Webcast Downloads
These webcasts feature J. J. Keller® Transportation Safety Editors Kathy Close and Daren Hansen as they discuss DQ file topics.
Product Questions & Answers