OSHA allows more time to comment on improving confusing, outdated provisions
Posted December 5, 2016
OSHA extended the deadline for commenting on several proposed revisions to the Agency's recordkeeping, general industry, maritime, and construction standards. The original cut-off date was December 5, but OSHA moved the date to January 4, 2017, to allow interested parties more time to review the rule.
The proposed revisions under OSHA's Standards Improvement Project, include the following:
Reporting job-related hearing loss — Codifies current enforcement policy and clarifies that a determination whether an employee's hearing loss is "work-related" must be made using specific, clear criteria, which are set out in OSHA regulations.
Control of Hazardous Energy (Lockout/Tagout) — Remove the term "unexpected" to reflect OSHA's original intent and eliminate confusion regarding applicability of the standard.
Chest X-Ray (CXR) Requirements — Removes the requirement for periodic CXR in the standards for inorganic arsenic, coke oven emissions, and acrylonitrile.
X-Ray Storage — Permits storage of x-rays in digital formats.
Lung-function testing — Updates the lung-function testing (spirometry) requirements for the cotton dust standard to make them consistent with current medical practices and technology.
Feral Cats — Remove the term "feral cats" from the definition of vermin in the Shipyard Employment standard.
911 Emergency Services at Worksites — Requires the posting of location information at worksites in areas that do not have Enhanced 911 (which automatically supplies the caller's location information to the dispatcher).
Permissible Exposure Limits (PELs) — Corrects and clarifies the construction PELs requirements to make this standard consistent with other OSHA PELs standards.
Process Safety Management of Highly Hazardous Chemicals — Replaces the entire thirty-one pages of regulatory text for the Process Safety Management of Highly Hazardous Chemicals (PSM) Standard for construction with a cross reference to the identical general industry standard.
Personal Protective Equipment — Requires employers to select PPE that properly fits each employee and clarifies the construction PPE requirements to make them consistent with general industry requirements.
Lanyard/lifeline Break Strength — Standardizes break-strength requirements for lanyards and lifelines throughout the construction and general industry standards.
Manual on Uniform Traffic Control Devices (MUTCD) — Updates the provisions related to traffic signs and devices, flaggers, and barricades to align with current DOT requirements. (This removes the burden on construction employers.)
Load Limit Postings — Exempts single family dwellings from a requirement to post maximum safe-load limits for floors in buildings under construction, reducing a burden for residential builders.
Excavation Hazards — Clarifies that a hazard is presumed to exist when loose rock or soil and excavated material or equipment is beside a trench.
MSHA Underground Construction – Diesel Engines — Updates the regulatory language to cross-reference revised Mine Safety Health Administration's (MSHA) provisions.
Underground Construction — Replaces outdated decompression tables used to protect employees working in pressurized underground construction sites.
Rollover Protective Structures — Replaces the outdated construction standard with references to the appropriate consensus standards.
Regulation of coke oven emissions in construction — Removes the regulation of coke oven emissions provisions from the construction standards. (Any work during operation of coke ovens is general industry work, and the standard does not fit construction work.)
Collection of Social Security Numbers — Comprehensively removes from general industry, construction, and maritime standards all requirements to include an employee's social security number on exposure monitoring, medical surveillance, and other records in order to protect employee privacy and prevent identity fraud.
---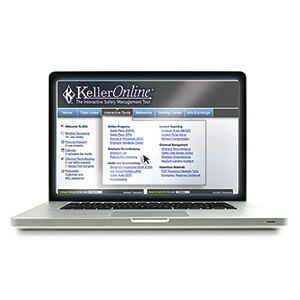 The KellerOnline® safety management tool is used by 19,000+ safety pros to help reduce accident rates and lower workers' comp costs.
---
J. J. Keller's FREE Workplace SafetyClicks™ email newsletter brings quick-read workplace safety and compliance news right to your email box.