Fatal crash reveals carrier's disregard for safety
Posted December 30, 2016
As the result of an investigation following a fatal crash, the Federal Motor Carrier Safety Administration (FMCSA) declared a Massachusetts-based trucking company to be an imminent hazard to public safety and ordered the company to immediately cease all interstate and intrastate commercial operations. The owner of the company — who is commercial driver for the business — was also declared a hazard and ordered to cease all interstate operations. The federal orders were served on December 20, 2016.
According to FMCSA, the owner of the company was operating a box truck on November 18, along Interstate 95 in York County, Maine. He struck the rear of a passenger vehicle that had slowed due to traffic, pushing into a tractor-trailer truck that was immediately ahead of it. Both occupants of the passenger vehicle, including a five-old-boy, were killed.
FMCSA's post-crash investigation revealed that the owner/driver was medically unqualified at the time of the crash and should not have been operating a commercial motor vehicle in interstate commerce.
Investigators further found the company to be in violation of multiple federal safety statutes and regulations including failing to:
Maintain driver qualification records;
Monitor hours-of-service limits and maintain records-of-duty status and supporting documents;
Regularly inspect and maintain its vehicles.
FMCSA's investigation found that the motor carrier's "…complete and utter lack of compliance with (federal safety regulations)…substantially increases the likelihood of serious injury or death for its drivers and the motoring public if (its) operations are not discontinued immediately."
---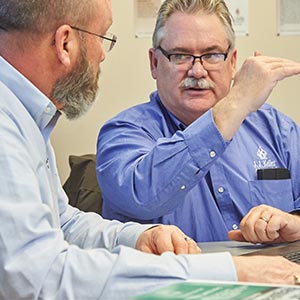 J. J. Keller® DOT Audit Assistance Services help you prepare for or respond to a DOT audit.
---
J. J. Keller's FREE Transportation SafetyClicks™ email newsletter brings quick-read safety and compliance news right to your email box.