No undue hardship defense under FMLA
Posted December 4, 2015
One of the cornerstones of the Family and Medical Leave Act (FMLA) is that employees are entitled to job-protected leave for qualifying reasons. Even if an employee presents with limitations restricting working hours, the hours not worked would be FMLA leave; the employer should not simply try to argue that it cannot accommodate the restrictions. One employer learned this lesson the hard way.
Case in point
Claire's pregnancy was high risk, and she presented a doctor's note to her supervisor restricting some of her duties, which otherwise included mopping, vacuuming, cleaning, washing windows, dusting, and snow removal. The employer accommodated Claire's restrictions. Thereafter, however, Claire began experiencing more health issues and, as a result, her doctor shortened her work schedule from 30 hours per week to 20 hours per week.
When the employee provided her supervisor with the doctor's note regarding the shortened hours, the supervisor, a manager, and an HR representative met to discuss Claire's employment. At some point in the discussion, they decided to terminate Claire. They felt that, while Claire was getting by with the initial restrictions, her reduction in hours precluded her from completing the essential functions of her job.
The employee sued, arguing that the employer violated her FMLA rights. The employer argued that they were unable to accommodate the work restrictions provided by Claire's doctor. It also argued that Claire was terminated because she could not perform the essential functions of her job.
The court found that the employer's decision to fire Claire was directly connected to her request for a reduction in hours, which is protected under the FMLA.
Perhaps the employer was a little confused about the differences between the FMLA and the Americans with Disabilities Act (ADA). While the ADA does include an undue hardship defense, the FMLA does not. Under the ADA, you need not provide an accommodation that would pose a significant difficulty or expense based on the resources and circumstances of the particular employer in relationship to the cost or difficulty of providing a specific accommodation. Under the FMLA, however, an employer can't simply argue that accommodating an employee's leave would be an undue hardship. FMLA leave is an employee entitlement, so even if the leave does complicate things, or make them difficult, the employee still has a right to the leave.
Wages v. Stuart Management Corporation, dba StuartCo, Eighth Circuit Court of Appeals, No. 14-2793, August 10, 2015.
---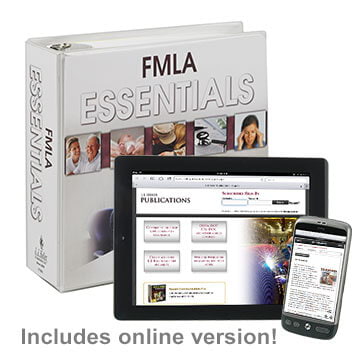 J. J. Keller's FMLA Essentials manual helps HR pros understand and comply with the requirements, control costs related to leave taken and minimize the law's potential disruption to their organizations' operations.
---
J. J. Keller's FREE HRClicks™ email newsletter brings quick-read human resources-related news right to your email inbox.