Smell that country air? Court extends reporting deadline for farmers
Posted November 30, 2017
The DC Circuit Court of Appeals granted EPA's request to extend the deadline for farmers to report air releases of hazardous substances from animal waste until January 22, 2018. The decision postponed the effective date of the Court's April 2017 decision that vacated an EPA rule exempting farms from certain reporting obligations.
The Court had set a reporting deadline of November 15, 2017, but EPA says the extra time is needed to provide compliance assistance to farmers, update its guidance, and develop a more streamline reporting form.
Removing the exemption means EPA must now include farms in the release reporting requirements of the Comprehensive Environmental Response, Compensation, and Liability Act (CERCLA) and the Emergency Planning and Community Right-to-Know Act (EPCRA). Both laws require facilities to report releases of hazardous substances that are equal to or greater than their reportable quantities (RQ) within any 24-hour period.
Typical hazardous substances associates with animal wastes include ammonia and hydrogen sulfide. Both substances have an RQ of 100 pounds. If a farm releases ammonia and/or hydrogen sulfide in amounts of 100 pounds or more within a 24-hour period, the farm owner/operator must notify authorities.
EPA has developed resources to assist farmers in estimating their emissions. Estimating releases from animal wastes is challenging for farmers because there is no generally accepted methodology for estimating emission quantities. CERCLA allows "continuous releases" to be reported in ranges, and EPA says it understands farmers may need to report their releases in broad ranges that reflect the high degree of uncertainty and variability of these releases.
View EPA's guidance and Frequently Asked Questions on reporting air emissions from animal waste.
---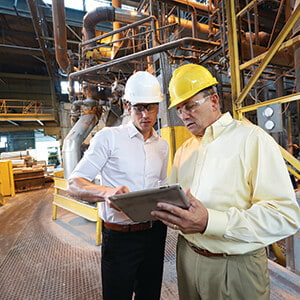 J. J. Keller® Environmental Fundamentals Management Program helps protect your company from the risks related to EPA Compliance.
---
J. J. Keller's FREE Workplace SafetyClicks™ email newsletter brings quick-read workplace safety and compliance news right to your email box.