Too many employers unaware of extra leave protections, EEOC updates show
Posted November 4, 2016
A discouraging trend appeared in regard to the Equal Employment Opportunity Commission's (EEOC) recent press releases: Too many employers appear to be unaware of an employee's leave protections outside of the Family and Medical Leave Act (FMLA). In a one-month span, the following headlines appeared on the EEOC's site:
Employer failed to grant leave extension for employee with stress-anxiety disorder and fired him instead: A casino pit manager in the table games department was hospitalized in February for his stress-anxiety disorder and requested a leave extension until April 30. The employer refused the extension and fired him on April 2.
Automotive parts manufacturer refused to hire applicants because of prior FMLA or sick leave: The company failed to hire a class of 11 claimants, who were formerly employed by another automotive parts manufacturer, when it relied on their record of sick leave or FMLA leave to disqualify them.
Poultry company fired manager while on approved leave: The manager requested a seven-day extension to his previously approved vacation leave to comply with his doctor's orders restricting him from working during that time. EEOC charged that instead of granting the manager's request for additional medical leave, the company immediately fired him, before he even exhausted his vacation time.
Hospital failed to accommodate and subsequently fired nurse technician who was undergoing medical treatment: A nurse technician attempted to return to work following an absence for treatment of a medical condition that required him to undergo emergency surgery approximately two months prior. The EEOC said that the employee sought an accommodation of unpaid medical leave so that he could complete the necessary treatment and then return to his position. The EEOC further charged that the hospital refused to provide the additional medical leave as an accommodation, and fired the employee instead.
Granted, the EEOC does not generally provide details regarding the employer's side of the story, and there usually are some. But the list of companies that got caught by the EEOC told a disappointing tale.
A jury often looks sympathetically toward an individual going through a personal challenge, such as a medical incident. An employer who adds to the employee's struggles by terminating employment is often seen as the bad guy, and likely not to win the case. Since the Americans with Disabilities Act (ADA) usually requires employers to at least consider more leave beyond FMLA leave as a reasonable accommodation, it is incumbent upon employers to be aware of these provisions.
Help ensure that your company does not add to the headlines — learn from others' missteps and think outside the FMLA leave box.
This article was written by Darlene Clabault of J. J. Keller & Associates, Inc.
---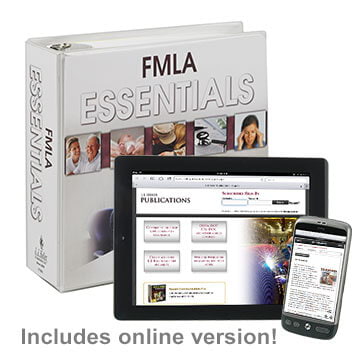 J. J. Keller's FMLA Essentials manual helps HR pros understand and comply with the requirements, control costs related to leave taken and minimize the law's potential disruption to their organizations' operations.
---
J. J. Keller's FREE HRClicks™ email newsletter brings quick-read human resources-related news right to your email inbox.
---
About the author:

Darlene M. Clabault is a certified Professional in Human Resources and a senior editor at J. J. Keller & Associates, a nationally recognized compliance resource company that offers products and services to address the range of responsibilities held by human resources and corporate professionals. Clabault specializes in topics such as the Americans with Disabilities Act (ADA), the Family and Medical Leave Act (FMLA), and the Affordable Care Act (ACA). She is the author of J. J. Keller's FMLA Essentials and ADA Essentials guidance manuals, and a content resource for training, program administration services, and online management tools. For more information, visit www.jjkeller.com/hr.