OSHA finalizes slip, trip, and fall rule after 26 years of proposals
Posted November 17, 2016
The Occupational Safety and Health Administration's (OSHA) efforts to address slip, trip, and fall hazards began in 1971 when it created Subpart D, "Walking-Working Surfaces." Since that time, efforts to revise these requirements have been ongoing, including proposed rules issued in 1973, 1990, and 2010. The most recent proposal has been finalized impacting all general industry employers and affecting more than 100 million employees.
The changes to Subpart D are a significant overhaul of existing requirements and include new technology and industry methods intended to reduce the number of fall-related employee deaths and injuries. The majority of employees in general industry workplaces walk or work on surfaces where slips, trips, and falls are common. This includes floors, aisles, stairs, ladders, platforms, roofs, etc.
OSHA believes that the new requirements give employers the necessary flexibility to decide which fall protection method or system works best for the work operation. General industry employers can now utilize guardrails and handrails, covers, personal fall protection, designated areas, and safety net systems. OSHA says that these multiple options will help ensure employees receive a level of fall protection that is both effective and necessary.
The new rule also requires general industry employers to:
Identify and evaluate slip, trip, and fall hazards and provide appropriate personal protective equipment (i.e., personal fall protection) under new requirements in Subpart I, "Personal Protective Equipment."
Conduct regular and periodic inspections and maintenance of all walking-working surfaces in their workplace.
Provide training that enables employees to recognize the hazards of falling and the procedures to be followed to minimize these hazards, including the use of personal fall protection, proper ladder climbing techniques, etc.
Additionally, the rule increases consistency between construction and general industry standards by incorporating 1926 requirements for safety net systems and scaffolds into the newly revised 1910 standard.
Compliance dates
The majority of the new requirements are effective January 17, 2017; however, for some of the new requirements in the final rule, OSHA is extending compliance dates to:
Give employers time to get familiar with the new requirements,
Evaluate changes they may need to make,
Purchase equipment necessary to comply with the final rule, and
Develop and present required training.
In addition, the extended compliance dates allow employers to upgrade their fall protection systems as part of the normal "business cycle" or "useful life" of equipment (i.e., cage, well, fixed ladder), which reduces compliance costs.
The following table specifies the amount of additional time OSHA is giving employers to certify anchorages, equip fixed ladders with fall protection, and train workers:


Subpart D Section

Compliance Date

§1910.30(a) and (b) – Deadline by which employers must train employees on fall and equipment hazards

May 17, 2017

§1910.27(b)(1) – Certification of anchorages

November 20, 2017

§1910.28(b)(9)(i)(A) – Deadline by which
employers must equip existing fixed ladders with a cage, well, ladder safety system, or personal fall arrest system

November 19, 2018

§1910.28(b)(9)(i)(B) – Deadline by which
employers must begin equipping new fixed ladders with a ladder safety system or personal fall arrest system

November 19, 2018

§1910.28(b)(9)(i)(D) – Deadline by which all fixed ladders must be equipped with a ladder safety system or personal fall arrest system

November 18, 2036
This article was written by Jennifer Stroschein of J. J. Keller & Associates, Inc.
---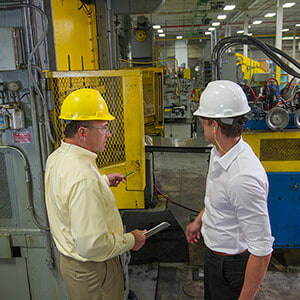 J. J. Keller offers a wide range of products and services to help you comply with slips, trips and falls regulations.
---
J. J. Keller's FREE Workplace SafetyClicks™ email newsletter brings quick-read workplace safety and compliance news right to your email box.