OOIDA asks for full-court press against ELD rule
Posted November 17, 2016
The electronic logging device (ELD) rule could be headed back to court.
The Owner-Operator Independent Drivers Association (OOIDA) says it will file a request for rehearing with the U.S. Court of Appeals for the Seventh Circuit in Chicago.
On October 31, 2016, three judges from that court struck down OOIDA's legal challenge against the ELD rule. Now the association, on behalf of two drivers, is asking for all 12 judges on the court to hear the case.
Unless the case lands in the Supreme Court, OOIDA's new appeal may be its last chance to stop the ELD mandate from going into full effect in December 2017, when about 3.5 million commercial drivers will have to start using electronic logs in place of paper logs.
According to the court's rules, any plaintiff may request a hearing before the full panel of judges, known as an "en banc" hearing. Such requests are rarely granted, however.
"An en banc hearing … is not favored and ordinarily will not be ordered unless (1) en banc consideration is necessary to secure or maintain uniformity of the court's decision, or (2) the proceeding involves a question of exceptional importance," the court's handbook says, adding that such hearings "are very rare."
OOIDA is arguing that the ELD rule:
Violates federal law by allowing ELDs that are not entirely automatic;
Won't protect drivers against harassment;
Does not justify its high costs;
Imposes an unconstitutional search and/or seizure on truck drivers; and
Does not protect drivers' rights to confidentiality.
In its October 31 decision, the court struck down all five arguments and concluded that the ELD rule is "reasonable."
OOIDA president and CEO Jim Johnston said in a prepared statement that he was "disappointed and strongly disagree[d] with the court's ruling."
"Because this issue is of vital importance to our members and all small business truckers, we … continue our challenge against this regulation," Johnston said.
In 2011, the same court sided with OOIDA when it vacated an earlier version of the electronic logging rule.
---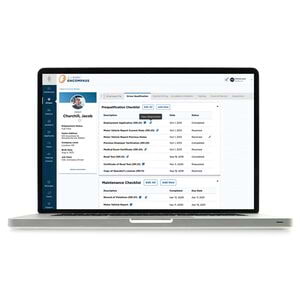 J. J. Keller® E-Logs - Compatible with iPad®, iPhone® and Android™ mobile devices. Affordable, flexible options from the nation's most respected transportation solutions provider.
---
J. J. Keller's FREE Transportation SafetyClicks™ email newsletter brings quick-read safety and compliance news right to your email box.