NHTSA final rule revises trailer tire and rim safety standards
Posted November 11, 2016
A final rule published by the National Highway Traffic Safety Administration (NHTSA) addresses the Federal Motor Vehicle Safety Standard (FMVSS) relating to trailer tires and rims.
According to the final rule, FMVSS No. 110 is amended to make it clear that special trailer tires are permitted to be installed on new trailers with a gross vehicle weight rating (GVWR) of 4,536 kg (10,000 lbs.) or less. It also excludes these trailers from a requirement that a tire must be retained on its rim when subjected to a sudden loss of tire pressure and brought to a controlled stop from 97 km/h (60 mph).
The agency proposed these changes, and, after a review of the comments received, has determined that these two revisions are appropriate and will not result in any degradation of motor vehicle safety. This final rule was effective on November 9, 2016. Petitions for reconsideration of this final rule must be received by December 27, 2016.
---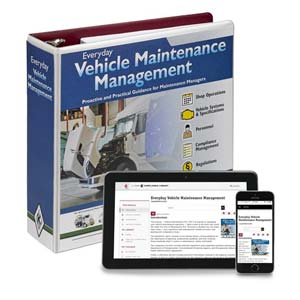 J. J. Keller's Vehicle Maintenance Pro Manual offers practical advice on selecting best vehicles for the job, tracking costs and repairs, developing maintenance standard, and organizing the shop for maximum efficiency.
---
J. J. Keller's FREE Transportation SafetyClicks™ email newsletter brings quick-read safety and compliance news right to your email box.