Employer wins FMLA fraud case
Posted November 22, 2016
On October 31, the Fourth Circuit Court of Appeals sided with an employer in regard to an employee's Family and Medical Leave Act (FMLA) retaliation claim. The employer cried "fraud" and won.
Case events
The weather was likely nice in South Africa and Italy at the end of March. Prescott, an employee, and his wife were there on vacation from March 16 to April 4. Prescott, however, was actually scheduled to work (in the District of Columbia) on March 30.
Prescott had been provided intermittent FMLA leave in the past for anxiety. On the day he was scheduled to work (at 1:00 a.m.), he called work from South Africa to take FMLA leave for the day. He had not made any advance reservations for a return flight. The next day, he and his wife flew off to Italy. The two of them returned to D.C. on April 4.
The employer noticed that Prescott had taken FMLA leave for the only shift he was scheduled to work in the midst of his extensive time off, and notified human resources (HR). HR was also informed that Prescott's time off coincided with his wife's vacation, except for March 30.
An investigation was launched.
As part of the investigation, Prescott was interviewed. When asked about his vacation and the March 30 absence, Prescott sat in silence for a period of minutes before he gave a series of inconsistent answers. Part of his answer included that his unsuccessful attempt to find any means to return to Washington caused a panic attack, which led to his FMLA leave request.
The employer viewed Prescott's behavior and shifting explanations as evidence of dishonesty. Prescott was suspended pending further investigation. Ultimately, however, the employer notified Prescott of its intention to terminate him for fraudulently taking FMLA leave and for making dishonest representations during the ensuing investigation.
Prescott resigned to avoid a termination, but he sued, arguing that the employer retaliated against him for taking FMLA leave. He argued that he intended to return on March 30, that the information that triggered the investigation was evidence of retaliation (how he took only one day of FMLA leave in the middle of his vacation and that his wife's vacation was coincidental); that he would not have been investigated and terminated had he not taken FMLA leave. He also argued that the employer did not perform a proper investigation, it did not verify his version of events by researching the validity of his anxiety disorder and independently checking seat availability on other airlines flying out of South Africa.
The court did not buy Prescott's arguments. The employer reviewed Prescott's work calendar, the time and place of his phone call to take FMLA leave, flight records, and whether he had made any seat reservations. The employer also allowed Prescott to present his version of events and gave him the opportunity to provide any documentation such as standby receipts that might support his story.
The key inquiry, indicated the court, is whether the employer made a reasonably informed and considered decision before taking an adverse employment action. This employer did. It investigated the situation and gave the employee an opportunity to explain his actions. When it had enough evidence that the employee had been dishonest, it terminated him on that basis.
"While a company may not deny valid requests for leave, and an employer cannot use allegations of dishonesty as a pretext for subsequent retaliation, it is equally important to prevent the FMLA from being abused." The evidence in the case pointed to an employee who used FMLA leave to avoid interrupting his vacation.
Sharif v. United Airlines, Inc., Fourth Circuit Court of Appeals, No. 15-1747, October 31, 2016.
This article was written by Darlene Clabault of J. J. Keller & Associates, Inc.
---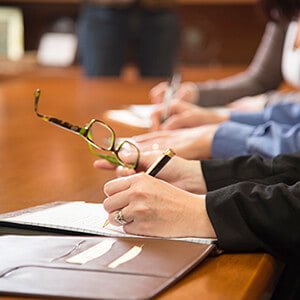 J. J. Keller's Family and Medical Leave Act (FMLA) Consulting Services can help your company ensure compliance with FMLA requirements and minimize the law's burden to your organization.
---
J. J. Keller's FREE HRClicks™ email newsletter brings quick-read human resources-related news right to your email inbox.