EPA proposes rules to ramp up renewable fuel production
Posted November 15, 2016
In an effort to increase the volume of renewable fuels in the United States, EPA proposed enhancements to the Renewable Fuel Standards (RFS) program and other fuel regulations in the Renewables Enhancement and Growth Support (REGS) Rule.
Key actions in the REGS Rule include:
Updated regulations to allow biofuel producers to partially process renewable feedstocks at one facility and further process them into renewable fuels at another facility. This change would increase efficiency for the production of biofuels, especially advanced and cellulosic fuels that have lower carbon footprints.
Updated regulations allowing higher ethanol fuel blends for use in flex fuel vehicles (FFVs). FFVs are designed to operate using any gasoline-ethanol mixture of up to 83 percent ethanol. Currently, FFVs make up about eight percent of passenger cars on U.S. roads. The revised regulations will clarify that E16-E83 fuel blends are not gasoline, and therefore, not fully subject to gasoline quality standards. However, EPA says it will also put standards in place that ensure the quality and environmental performance of this fuel. The agency believes this action will spur production and use of high ethanol fuel blends at a lower cost, and thereby increase the demand for it.
Approving new feedstocks for cellulosic biofuels produced from short-rotation poplar and willow trees, cellulosic diesel from co-processing cellulosic feedstocks with petroleum, and renewable diesel and biodiesel produced from non-cellulosic portions of separated food waste.
EPA is seeking comments on a variety of other issues that impact renewable fuels, including Renewable Identification Number generation for renewable electricity used as transportation fuel, and requirements for facilities that could use carbon capture and storage as a way to reduce carbon in the production of renewable fuels in the future.
The agency will hold a public hearing on the issue on December 6, 2016, in Chicago Illinois. Comments submitted at the hearing will contribute to the REGS Rule proposal. For more information, contact Julia MacAllister at (734) 214-4131 or RFS_Hearing@epa.gov.
The public input and comment period will remain open for 60 days after the proposed rule appears in the Federal Register.
---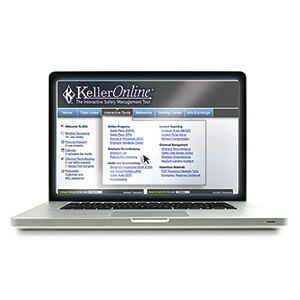 The KellerOnline® safety management tool is used by 19,000+ safety pros to help reduce accident rates and lower workers' comp costs.
---
J. J. Keller's FREE Workplace SafetyClicks™ email newsletter brings quick-read workplace safety and compliance news right to your email box.