Court upholds ELD mandate
Posted November 1, 2016
A federal appeals court has upheld a regulation that will require most interstate truck and bus drivers to use electronic logging devices (ELDs) beginning in December 2017.
The Owner-Operator Independent Drivers Association (OOIDA) had filed a lawsuit earlier this year challenging the ELD rule on behalf of two drivers. The petitioners argued, in part, that the rule:
Violates federal law by allowing ELDs that are not entirely automatic;
Won't protect drivers against harassment;
Does not justify its high costs;
Imposes an unconstitutional search and/or seizure on truck drivers; and
Does not protect drivers' confidentiality.
In an October 31 opinion, the U.S. Court of Appeals for the Seventh Circuit denied all five arguments, allowing the rule to stand unscathed.
The rule "is not arbitrary or capricious, nor does it violate the Fourth Amendment," the court wrote.
The ELD rule was issued on December 16, 2015. It will require all interstate commercial motor vehicle drivers subject to federal hours-of-service rules to begin using ELDs on December 18, 2017.
Exemptions exist for vehicles built before model year 2000 and for certain driveaway-towaway operations, as well as certain short-haul operations. Certain current-generation electronic logs will be grandfathered until 2019.
---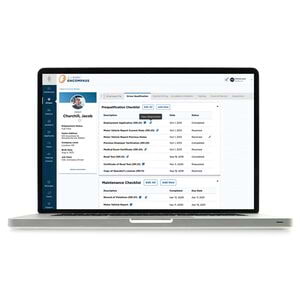 J. J. Keller® E-Logs - Compatible with iPad®, iPhone® and Android™ mobile devices. Affordable, flexible options from the nation's most respected transportation solutions provider.
---
J. J. Keller's FREE Transportation SafetyClicks™ email newsletter brings quick-read safety and compliance news right to your email box.