Avoid these 3 common DQ file violations
Posted November 3, 2016
Driver qualification (DQ) files are a common source of confusion, fines, and penalties. Every year, government auditors find hundreds of violations when reviewing DQ files for compliance. What would they find if they looked at your files?
The following are the top three violations, which together were found during more than 1,000 audits last year. Specifically, these are the three most common "critical" DQ violations found during compliance reviews that took place during fiscal year 2016, which ended on September 30th. Critical violations are those that can harm a motor carrier's safety rating if a 10-percent violation rate is found.
Failing to keep the initial driving record — This is the most common violation found. When hiring a commercial driver, motor carriers are required to obtain a motor vehicle record (MVR) from every state where the driver has held a license or permit during the preceding three years. Most companies do this, but here's where some get into trouble: they discard these MVRs too soon. These initial driving records must be kept for the duration of employment plus another three years. They cannot be discarded after just three years from the day they're obtained, unlike the MVRs that are obtained annually.

Failing to keep a DQ file for every driver who needs one — A driver qualification file is required for anyone who operates a "commercial motor vehicle" as defined in 49 CFR 390.5, even if it's only one time. This includes vehicles that weigh or are rated at 10,001 pounds or more, are placarded for hazardous materials, or are designed or used to transport multiple (at least 9 or more) passengers. Note that state requirements may vary for drivers who stay within a single state and do not get involved in interstate commerce.

A DQ file is needed even if the driver is salaried, is a mechanic, is the owner of the company, is a part-time temp driver, is not being paid, is not hauling products, is only driving one time, works for a private company, and so on. There are some exceptions found in sections 390.3, 391.2, and 391.61-391.69.

Also keep in mind that if you discard a DQ file before you are allowed to, it may as well have not even existed. Motor carriers must keep their DQ files until three years after a driver's employment ends, and those files may be audited during that time.

Failing to have a DOT medical card — Commercial motor vehicle drivers are required to have a periodic DOT medical exam and they receive a medical certificate as a result. Each new certificate must be placed into the DQ file and kept there for at least three years, to show that the driver was medically qualified to drive at all times. For drivers who hold a CDL or CLP, the motor carrier must obtain a new MVR within 15 days after each new medical exam and place that in the DQ file as proof of medical certification (the driver's medical card can then be removed, if desired).
Using a DQ file auditing service, or an online system for managing DQ files, can help avoid these and other common DQ violations that can lead to fines and penalties, not to mention legal liability, stress, and other serious consequences.
---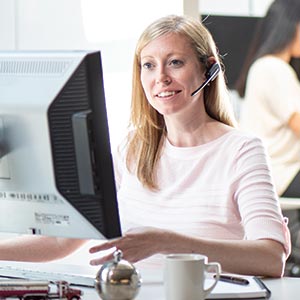 J. J. Keller's Driver Qualification (DQ) and Hiring online resource helps you stay on top of DQ developments by providing the latest news and compliance tools.
---
J. J. Keller's FREE Transportation SafetyClicks™ email newsletter brings quick-read safety and compliance news right to your email box.