What paid holidays are companies offering in 2016?
Posted November 11, 2015
The vast majority of U.S. organizations will close their doors in 2016 to observe New Year's Day, Memorial Day, Independence Day, Labor Day, and Thanksgiving, according to the 2016 Holiday Schedules Survey released by the Society for Human Resource Management (SHRM).
Top holidays that most organizations will observe in 2016 are:
Thanksgiving Day — 94 percent
New Year's Day — 93 percent
Memorial Day — 93 percent
Independence Day — 93 percent
Labor Day — 92 percent
Christmas Day, Sunday, December 25 — 80 percent that are usually open on Sundays will close
Day after Thanksgiving — 71 percent
Christmas falls on a Sunday in 2016, and 80 percent of companies that are usually open on Sundays (25 percent of companies) will close for the holiday. However, in 2014 and 2015, when Christmas fell on a weekday, the vast majority (95 to 97 percent) of companies surveyed said they would close for the holiday.
A new addition to this year's report is a question on swapping holidays, in which employees request to work one company-paid holiday in exchange for one the company does not offer. Fifteen percent of organizations indicated they allowed full-time employees to "swap holidays," whereas 11 percent allowed part-time employees to do so.
SHRM surveyed 385 Human Resource professionals from a randomly selected sample of its members throughout the United States.
---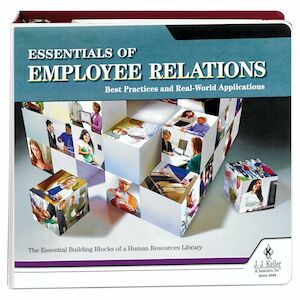 J. J. Keller's Essentials of Employee Relations Manual gives HR the best practice tips and real-world applications in one convenient resource.
---
J. J. Keller's FREE HRClicks™ email newsletter brings quick-read human resources-related news right to your email inbox.