OSHA penalties to increase significantly by summer next year
Posted November 11, 2015
Congress has been advocating for the Protecting America's Workers Act for over a decade. Among other things, the Act would have increased civil and criminal penalties for certain OSHA violators.
On November 2, portions of the Protecting America's Workers Act made their way into the Bipartisan Budget Act of 2015, which was signed into law by President Obama. The budget directs federal agencies to adjust their civil monetary penalties to account for inflation.
A "catch up adjustment" clause in the budget says the agencies must issue an interim final rulemaking by August 1, 2016. Since OSHA's penalties haven't changed since the early 1990s, this means the initial adjustment could amount to a near 80 percent increase in maximum allowable fines. (After the initial adjustment, agencies are directed to make annual adjustments to keep up with inflation.)
Should OSHA choose to increase penalties by 80 percent, the maximum penalty for a serious infraction would go from $7,000 to $12,600. The penalty for willful and repeat citations would increase from $70,000 to $126,000.
Under the Federal Civil Penalties Inflation Adjustment Act of 1990, OSHA had been exempted from a requirement to increase penalties along with inflation. However, the new budget removed that exemption.
---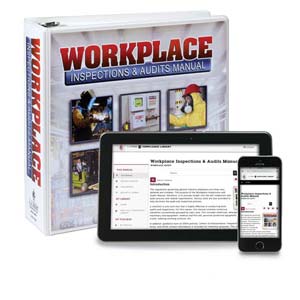 J. J. Keller's Workplace Inspections & Audits Manual the information you need to find and correct potential OSHA violations.
---
J. J. Keller's FREE Workplace SafetyClicks™ email newsletter brings quick-read workplace safety and compliance news right to your email box.