OOS violations down for 2015, Brake Safety Week data shows
Posted November 2, 2015
The Commercial Vehicle Safety Alliance (CVSA) held its annual Brake Safety Inspection Week, September 6-12, 2015, for North America. Commercial motor vehicle safety inspectors performed brake system safety inspections on 18,817 large trucks and buses.
During the course of the week, a total of 2,321 commercial vehicles were placed out-of-service (OOS) for brake violations. The overall brake violations were down, however, compared to 2014.
OOS rate for:
2015
2014
All break-related
violations
12.3 percent
16.2 percent
Brake
adjustment
7.7 percent
10.4 percent
Break
components
6.9 percent
9.3 percent
The results came from roadside safety inspections conducted throughout the U.S. and Canada. Safety inspectors looked for:
Out-of-adjustment brakes;
Loose or missing parts;
Air or hydraulic fluid leaks;
Cracked, damaged, or work linings;
Pads, drums, or rotors; and
Faulty brake-system components.
The inspectors also measured the pushrod stroke, where applicable.
Brake Safety Week is part of the Operation Airbrake Program sponsored by CVSA in partnership with the Federal Motor Carrier Safety Administration (FMCSA) and the Canadian Council of Motor Transport Administrators (CCMTA).
---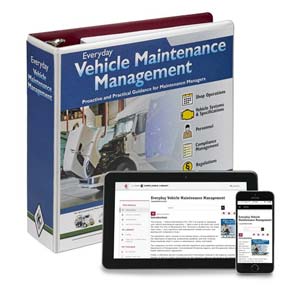 J. J. Keller's Vehicle Maintenance Pro Manual offers practical advice on selecting best vehicles for the job, tracking costs and repairs, developing maintenance standard, and organizing the shop for maximum efficiency.
---
J. J. Keller's FREE Transportation SafetyClicks™ email newsletter brings quick-read safety and compliance news right to your email box.
Sign up to receive Transportation SafetyClicks™.