Walking-working surface changes are 'very, very close,' says OSHA official
Posted October 19, 2016
The Occupational Safety and Health Administration's (OSHA) efforts to address slip, trip, and fall hazards has included three proposed rules over the last 26 years. The most recent proposed changes will soon be a reality for 6.7 million general industry employers according to Andy Levinson, OSHA Directorate of Standard and Guidance. This week, at a forum during National Safety Council's Congress and Expo in Anaheim, California, Levinson said that the rule is currently "with the Federal Register for formatting and publication" and "is very, very close" to finalization.
The Office of Management and Budget (OMB) completed its review of the 2010 proposal on October 4, 2016. According to Levinson, "a rule of this size and complexity could take a month or so to publish," but that it would be made available "before the current administration leaves office" on January 20, 2017.
Under the most recent proposal, there would be significant changes to Subpart D, "Walking Working Surfaces," as well as Subpart I, "Personal Protective Equipment" affecting all general industry workplaces and all walking-working surfaces within these workplaces regardless of operations.
The most substantial changes would cover new requirements for a variety of walking-working surfaces, such as inspections and training, as well as provide employers with flexibility regarding the use of fall protection methods and systems in their workplaces. OSHA says that these multiple options would help ensure employees receive a level of fall protection that is both effective and necessary. The majority of employees in general industry walk or work on surfaces where slips, trips, and falls are common.
OSHA estimates a new rule would prevent 20 workplace fatalities and over 3,700 injuries per year.
This article was written by Jennifer Stroschein of J. J. Keller & Associates, Inc.
---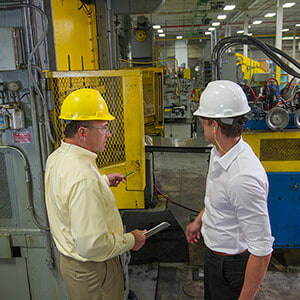 J. J. Keller offers a wide range of products and services to help you comply with slips, trips and falls regulations.
---
J. J. Keller's FREE Workplace SafetyClicks™ email newsletter brings quick-read workplace safety and compliance news right to your email box.