OSHA proposes to revise respiratory protection standard
Posted October 10, 2016
OSHA issued a Notice of Proposed Rulemaking to add two quantitative fit-testing protocols to the agency's Respiratory Protection Standard. The protocols would apply to employers in the general, shipyard, and construction industries.
Appendix A of the standard contains mandatory respirator fit-testing methods that employers must use to ensure their employees' respirators fit properly and protect the wearer. The standard also allows individuals to submit new fit-test protocols for OSHA approval.
A private corporation applied for new protocols for full-facepiece and half-mask elastomeric respirators, and filtering facepiece respirators. The proposed protocols are variations of the existing OSHA-accepted PortaCount® protocol, but differ from it by the exercise sets, exercise duration, and sampling sequence.
The agency invites the public to comment on the accuracy and reliability of the proposed protocols, their effectiveness in detecting respirator leakage, and their usefulness in selecting respirators that will protect employees from airborne contaminants in the workplace.
Individuals may use the Federal e-Rulemaking Portal to submit comments using docket number OSHA-2015-0015. The deadline for submitting comments is December 6, 2016.
OSHA says this proposed rulemaking would allow employers greater flexibility in choosing fit-testing methods for employees. The proposed rule would not require an employer to update or replace current fit-testing methods, as long as the fit-testing method(s) currently in use meet existing standards. The proposal also would not impose additional costs on any private- or public-sector entity.
---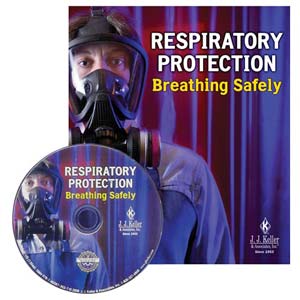 J. J. Keller's Respiratory Protection: Breathing Safely - DVD Training Program helps you satisfy OSHA's respiratory protection training requirements.
---
J. J. Keller's FREE Workplace SafetyClicks™ email newsletter brings quick-read workplace safety and compliance news right to your email box.