NIOSH adds 34 to list of drugs that pose a risk to healthcare workers
Posted October 11, 2016
NIOSH recently released its 2016 list of hazardous drugs in healthcare settings, updating the list to include 34 added drugs. Healthcare workers who prepare or give hazardous drugs to patients, such as those used for cancer therapy, as well as support staff may face individual health risks when exposed to these drugs.
NIOSH estimates 8 million U.S. healthcare workers are potentially exposed to hazardous drugs in the workplace. The new document, NIOSH List of Antineoplastic and Other Hazardous Drugs in Healthcare Settings, 2016, is the latest version of the hazardous drug list first published by NIOSH in 2004 as an appendix to the document, NIOSH Alert: Preventing Occupational Exposure to Antineoplastic and Other Hazardous Drugs in Health Care Settings.
This list categorizes drugs into the following groups: 1) Antineoplastic drugs 2) Non-antineoplastic hazardous drugs, and 3) Drugs with reproductive effects. The latest version of the list includes 34 drugs not found on previous lists, five of which include the manufacturer's safe-handling warnings. General guidance on engineering controls and personal protective equipment for various activities that may be encountered in healthcare settings has also been updated. NIOSH made previous updates to the list in 2014, 2012, and 2010.
Additionally, the new document provides healthcare organizations with information on how to generate a list of hazardous drugs specific to their workplace as well as resources for evaluating the hazard potential of a drug.
---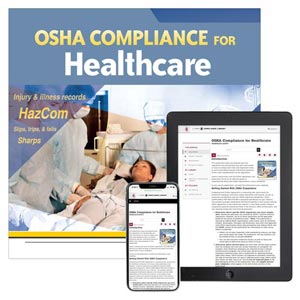 J. J. Keller's OSHA Compliance for Healthcare Manual serves as an effective reference for implementing safety and health requirements in your workplace.
---
J. J. Keller's FREE Workplace SafetyClicks™ email newsletter brings quick-read workplace safety and compliance news right to your email box.