Bully gets no FMLA protections in recent court decision
Posted October 21, 2016
Headlines involving bullies usually involve students in schools, but schools do not have the monopoly on bullies in a given population. Workplaces can be, and are often, the site of many instances of bullying. As one bully learned the hard way, such habits are not protected by the Family and Medical Leave Act (FMLA).
Case in point
Tyler, an employee, rose to the rank of shift production manager, but he didn't always display appropriate managerial behavior. Here is a list of some of his antics:
Assigned supervisory responsibilities to a subordinate then intimidated the employee,
Openly harassed a fellow employee while at work,
Threatened to terminate subordinate employees for their use of overtime,
Shouted inappropriately toward another employee,
Demeaned others,
Repeatedly cursed in the workplace,
Undermined the authority of a fellow supervisor by admonishing him in front of his employees,
Acted in a condescending and belittling manner towards others,
Publicly made nationality-based comments while on the job, and
Issued disciplinary papers outside of ordinary protocol in order to leverage control over another employee.
Toxic employees are not good for morale or productivity, and this one was delivering a strong bout of toxicity. After a number of complaints regarding his behavior were filed, Tyler was suspended and an internal investigation was launched. The results of the investigation were provided to the Director of Corporate Human Resources, who had no involvement in the investigation. Based on the results, however, the decision was made to terminate Tyler.
In a letter to Tyler, the bases for the decision were listed, including inappropriate behavior uncovered during the investigation, and that he had been notified on multiple occasions that his behavior would have to improve to retain employment.
To complicate matters, however, Tyler had taken FMLA leave, and returned less than a month before he was terminated.
Tyler decided to sue the employer, in part arguing that the reason for the termination was pretextual and that he was really terminated because he took FMLA leave. He also argued that the investigation was faulty because it did not follow company policy to the letter.
The employer, on the other hand, had ample evidence of Tyler's unprofessional bullying behavior.
The court indicated that evidence of temporal proximity (he was dismissed closely after his FMLA leave) by itself is not enough to show pretext. As far as the investigation went, the court found that the investigation was not falsified or manipulated. The results were evaluated by someone who was not involved in the investigation and did not hold any sort of animus against Tyler. Even if the employer had deviated a bit from the policy, the court did not see it as egregious. Therefore, the employer won, and Tyler the bully was taken down a notch.
(Names were changed for clarity.)
Shell v. Tyson Foods, Inc. W.D. North Carolina, No. 5:15-CV-00037, August 25, 2016.
This article was written by Darlene Clabault of J. J. Keller & Associates, Inc.
---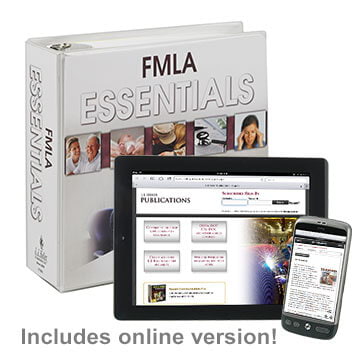 J. J. Keller's FMLA Essentials manual helps HR pros understand and comply with the requirements, control costs related to leave taken and minimize the law's potential disruption to their organizations' operations.
---
J. J. Keller's FREE HRClicks™ email newsletter brings quick-read human resources-related news right to your email inbox.