OSHA publishes enforcement policy for PSM retail exemption
Posted October 23, 2015
On October 20, 2015, OSHA published an interpretation letter regarding the Process Safety Management (PSM) retail exemption. The enforcement policy reads as follows:
Employer(s) with employee(s) exposed to PSM-covered processes formerly exempted under OSHA's 1992 interpretation of "retail facility" now must comply with the requirements of 29 CFR 1910.119 if the facility, or portion of the facility processing the highly hazardous chemical, does not fall into the North American Industrial Classification System definition of retail trade (NAICS 44 and 45). OSHA understands that these facilities, although currently regulated by the EPA under the Risk Management Program (RMP) regulation 40 CFR 68, must undertake some new activities to become PSM-compliant. OSHA also understands that the actions involve initiating administrative programs and undertaking hazard identification and corrective actions that may require some lead time. With these factors in mind, OSHA offers this additional guidance when inspecting facilities formerly exempted from PSM because of the 1992 retail interpretation.
On July 22, 2015, OSHA issued a revised interpretation to the PSM retail exemption at 29 CFR 1910.119(a)(2)(i). In essence, the revised interpretation states that only facilities in NAICS codes 44 and 45, the retail trade, are eligible for the retail exemption. OSHA believes that nearly all affected facilities are currently regulated by EPA as RMP program level 2 facilities. RMP 2 requires employers develop and execute a safety management system that addresses eight of the 13 OSHA PSM elements. Activities necessary to comply with PSM may be minimal, but individual employers must ensure that they have addressed all OSHA PSM elements and sub-elements.
For the first 12 months following the issuance of the Retail Exemption Memorandum on July 22, 2015, OSHA will focus its resources on providing compliance assistance to affected employers, engage key industry stakeholders, and will inform its State On-Site Consultation Projects that during this period, requests from newly covered employers should be their highest priority for receiving an on-site visit. OSHA, in consultation with regulated stakeholders, believes 12 months (as opposed to six originally proposed) is appropriate because online compliance tools were not available until mid-October and other compliance resources are limited.
OSHA will also exercise its enforcement discretion during this period and refrain from citing employers for violations of the PSM standard at facilities that it would not have cited under the former PSM retail exemption policy. The only exception to this policy will be if OSHA discovers conditions at such a facility that expose workers to an immediate and severe danger, and OSHA determines that the employer has not made a reasonable good faith effort to eliminate or substantially control the hazard. In this rare circumstance, the agency may consider enforcement action to address the immediate and severe danger. Any enforcement action in this situation must be approved by OSHA's National Office.
---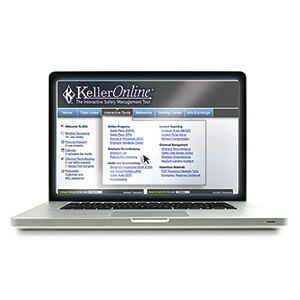 J. J. Keller's KellerOnline® covers general aspects of working safely in confined spaces while ensuring compliance with the training requirements of the new regulation.
---
J. J. Keller's FREE Workplace SafetyClicks™ email newsletter brings quick-read workplace safety and compliance news right to your email box.