Explosion kills two workers, prompting company to face $963K in penalties
Posted October 19, 2015
OSHA reports that moments before a blast occurred in a railcar on April 14, 2015, a check of the air quality inside indicated a serious risk of an explosion. OSHA also says, despite the warning, the Nebraska railcar cleaning company sent two employees, aged 41 and 45, into the railcar to work without monitoring the air continuously for explosive hazards as required, nor providing the employees with emergency retrieval equipment or properly fitted respirators.
The explosion that resulted blew the railcar's escape ladder off and killed the two men, trapping one inside and hurling the other off the top of the railcar. A third employee was injured.
After the investigation at two of the company's locations following the explosion, OSHA issued citations for seven egregious willful, three willful, two repeated, 20 serious, and one other than serious safety and health violations on October 13, 2015. The company faces penalties of $963,000. OSHA also placed the company in the agency's Severe Violator Enforcement Program.
The egregious willful violations involve multiple instances of failing to monitor air quality properly in confined spaces as required and for not fit-testing employees required to use respirators in railcars. Most railcars are confined spaces, which are large enough for workers to enter and perform certain jobs, such as cleaning and maintenance, but are not designed for continuous occupancy. Safety regulations require that employers evaluate confined spaces for air quality and other hazards prior to allowing workers to enter and then monitor conditions while employees are inside.
In the most recent citations, OSHA found that the company also failed to:
Train workers on hazard materials in use.
Establish a hazardous waste program to include training, proper handling, and removal.
Label containers for chemical hazards.
Guard floor openings to prevent fall hazards.
Establish a hearing conservation program.
Provide first aid and fire extinguisher training.
Remove damaged powered industrial vehicles.
Numerous electrical safety violations.
Train workers on safely operating powered industrial vehicles, a violation the company was cited for in 2013.
In addition, the U.S. Environmental Protection Agency is currently investigating allegations that the company improperly disposed of hazardous waste.
The company has 15 business days from receipt of its citations and penalties to comply, request an informal conference with OSHA's area director, or contest the findings before the independent Occupational Safety and Health Review Commission.
---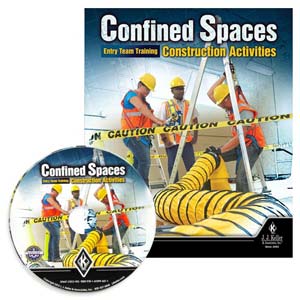 J. J. Keller's Confined Spaces: Entry Team Training - Construction Activitieshelps reduce your employees' risk of accidents when working in permit-required confined spaces.
---
J. J. Keller's FREE Workplace SafetyClicks™ email newsletter brings quick-read workplace safety and compliance news right to your email box.