Customer service: the good, the bad, and the ugly
Posted October 6, 2015
It's not unusual for customers to report bad service experiences, but it might surprise many to learn good deeds also get noticed. In a survey of office workers by staffing firm OfficeTeam, 71 percent of respondents said they are likely to contact a company with feedback after a good customer experience.
Perhaps not surprisingly, an even higher percentage (79 percent) stated they would reach out after receiving bad service. And those complaints may be coming in regularly: 42 percent of people polled said they encounter poor customer service at least monthly.
Most people are willing to give second chances to companies who flub first impressions: Only 15 percent said one bad customer experience would prompt them to never again work with that organization. Respondents are more likely to cut ties after two (44 percent) or three (23 percent) unfortunate incidents. "It's not enough for companies to simply avoid giving poor service — they should strive to provide exceptional customer experiences," said Robert Hosking, executive director of OfficeTeam. "People have more ways than ever to share their stories, good and bad. You want your organization to stand out for all the right reasons."
Hosking added, "Strong customer service skills are valuable regardless of your job title or industry. How you treat external and internal contacts shapes your reputation and affects your career advancement opportunities."
OfficeTeam offers five tips for building customer service skills:
Hear others out. To understand and address someone's needs, listen carefully and pay attention to nonverbal cues.
Communicate clearly. It's important to effectively convey information both verbally and in writing, especially when responding to customer queries. When resolving an issue, state the facts, but also show empathy.
Be proactive. Quickly responding to requests as they arise is standard. Aim to impress by providing assistance before being asked.
Don't settle. Work above and beyond minimum requirements to show people you're willing to go the extra mile for them.
Stay positive. Instead of dwelling on issues, focus on finding solutions. An optimistic attitude is contagious.
About the Research
The survey of office workers was developed by OfficeTeam and conducted by an independent research firm. It includes responses from more than 1,000 people in the United States 18 years of age or older and employed in office environments.
---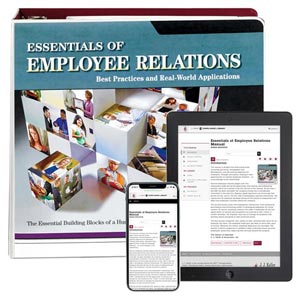 J. J. Keller's Essentials of Employee Relations Manual covers all aspects of employee/employer relationship such as: recruiting and hiring, management and development, and separations.
---
J. J. Keller's FREE HRClicks™ email newsletter brings quick-read human resources-related news right to your email inbox.