Be mindful of FMLA protections when contemplating job elimination
Posted October 23, 2015
Pamela was a general manager of a department that was being scrutinized for some possible changes, including having department members report to corporate, eliminating the need for a general manager. After being involved in a vehicle accident, Pamela took FMLA leave from July 31 to October 1. When the leave began, she was not aware of any discussions regarding possible departmental changes.
On August 14, in contradiction with previous discussions, top company officials indicated that they would evaluate Pamela's ability to provide the required leadership for additional duties of the general manager position. On August 24, however, the company's HR director made notations about Pamela indicating that her position would be eliminated.
When Pamela returned to work, she was told that her employment had been terminated due to the discontinuation of her function. Pamela filed suit shortly thereafter.
The employer argued that, since it was contemplating eliminating Pamela's position before Pamela was placed on leave, she didn't have a right to reinstatement, and her leave played no role in her termination. The employee argued that the employer interfered with her FMLA rights when it failed to reinstate her.
The court indicated that, while the employer provided evidence suggesting that it was contemplating the position elimination before Pamela went on leave, they needed to show that termination would certainly have occurred regardless of leave. The employer could not prove that Pamela's position was definitively slated for elimination before leave began. Even during the leave, there was considerable vacillating between whether the position would be eliminated or not.
Pamela never violated company policy nor was she insubordinate, and she performed her duties appropriately.
The court also indicated that a reasonable jury might conclude that Pamela's FMLA leave directly contributed to the termination decision, particularly since the employer couldn't make up its mind on the position's status.
Takeaway
While taking advantage of an employee's absence to reevaluate the value of his or her contributions to the company might appear a prudent economic decision in the abstract, protecting ill or caregiving employees from the effects of such a decision is the purpose of the FMLA.
Employees have no greater right to reemployment than they would had they not taken FMLA leave, but, you need to be able to prove that the employee would not otherwise have been employed at the time he or she requested reinstatement. Simply contemplating whether to terminate an employee isn't enough; make sure you have related decisions made and documented in a timely manner.
Names provided here are fictitious, and are presented for clarity.
Janczak v. Tulsa Winch, Inc., 10th Circuit Court of Appeals, No. 14-5071, July 30, 2015. The 10th Circuit includes the states of Colorado, Kansas, New Mexico, Oklahoma, Utah, and Wyoming.
---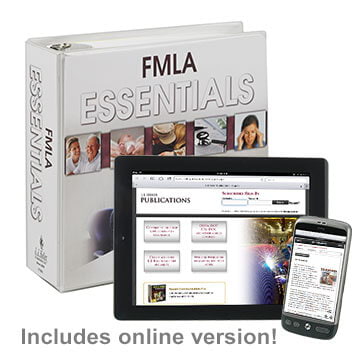 J. J. Keller's FMLA Essentials manual helps HR pros understand and comply with the requirements, control costs related to leave taken and minimize the law's potential disruption to their organizations' operations.
---
J. J. Keller's FREE HRClicks™ email newsletter brings quick-read human resources-related news right to your email inbox.