Another federal court decides employees may decline FMLA leave protections
Posted October 2, 2015
Last year the Ninth Circuit put the Family and Medical Leave Act (FMLA) world on notice with its decision in Escriba v. Foster Poultry Farms, when it ruled that an employee could choose to decline having her time off count as FMLA leave, even if that time off would otherwise qualify for FMLA leave. In the wake of that decision, employment attorneys advised that we disregard it. Now, another federal court has endorsed the Escriba decision.
Case in point
An employee began to have attendance and job performance issues. At one point, she asked to use a week off for her grandson's birth. She was told that she could use only one sick day and would have to use personal days for the rest of the week. When the week began, she called in, claiming she was sick with bronchitis and indicated that she would be out for the week because of it, that she was dependent upon a breathing machine.
When the employee returned to work, she filled out a sick leave form and attached a doctor's note excusing her from work. The sick leave form included a section where the employee could have requested FMLA leave. The employee had used FMLA leave in the past, so she was familiar with it. On the form she requested regular, paid sick leave instead.
Having some suspicions about the absence, the employee's supervisor reviewed some security camera footage, and found what was believed to be video of the employee picking up her granddaughter at school during her week off. This footage could confirm that the employee lied about why she was absent.
The employee was suspended. A month later, she had more job performance issues that led to her having a choice between signing a last chance agreement, resigning, or being fired. The employee chose the last chance agreement, but violated the agreement shortly thereafter and was terminated. She subsequently filed a claim, arguing that she had been fired in retaliation for taking FMLA leave.
The employer argued that it fired the employee for multiple instances of insubordination, including lying.
In finding for the employer, the court indicated that, in referencing Escriba, the employee's argument failed because she could not prove the employer knew she was exercising her FMLA rights. She did not choose FMLA leave on the sick leave form. When countering the FMLA regulatory provision that employees cannot waive their prospective rights under the FMLA, the court pointed to the following:
"Waiver is the voluntary relinquishment of a known right. But affirmatively declining the present exercise of a right in order to preserve it for the future is fundamentally different from permanently relinquishing that right."
The judge found the Escriba reasoning persuasive, since the employee was given the option to exercise her FMLA rights, but she chose not to do so. Given her choice, the employer was no longer obligated to her regarding FMLA protections. Therefore, the employee could not retroactively invoke a right she previously chose not to exercise.
Amstutz v. Liber Center Board of Education, 3:13cv2385, N.D. Ohio, September 9, 2015.
While it might be nice, according to this court, to know that if an employee declines FMLA leave he or she cannot turn around and try to file a claim that those rights were violated, allowing employees to choose whether or not to take FMLA leave or save it for a future date when the reason would otherwise qualify could pose other challenges. For example, if an employee has the flexibility to choose when and where FMLA applies, employers could wind up providing employees more leave than that to which they are legally entitled.
---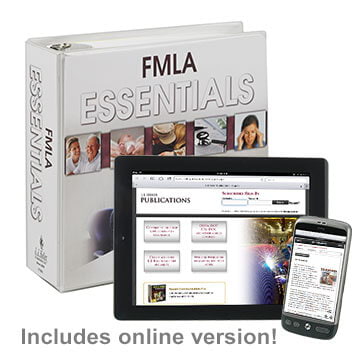 J. J. Keller's FMLA Essentials Manual uses clear, conversational language to help you understand the FMLA (Family and Medical Leave Act) requirements.
---
J. J. Keller's FREE Transportation SafetyClicks™ email newsletter brings quick-read safety and compliance news right to your email box.
Sign up to receive Transportation SafetyClicks™.