34-hour restart enforcement delayed
Posted October 2, 2015
On October 1, 2015, the Federal Motor Carrier Safety Administration (FMCSA) announced that it has completed the data-collection phase of its 34-hour restart study but says it won't resume full enforcement of the restart rule until it submits a final report to Congress "by the end of the year."
In December 2014, the FMCSA was forced by Congress to stop enforcing restrictions on when and how often truck drivers could restart their weekly 60- or 70-hour clocks. Enforcement could not resume until the later of either Sept. 30, 2015, or the date the FMCSA completes a scientific study of the restart rule and submits a report to Congress.
Prior to July 1, 2013, truck drivers could get a restart by taking 34 hours off duty at any time. After that date, restarts had to include two nights of rest (including the hours of 1 a.m. to 5 a.m.) and could only be taken once per 168 hours.
The FMCSA's study involved real-world data collection to compare fatigue and safety among those who used the restart as it existed before July 1, 2013, and those using the more restrictive version.
More information is available at http://1.usa.gov/1DVNac6.
---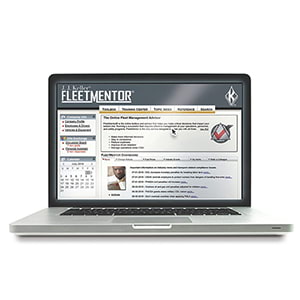 J. J. Keller's FleetMentor® is the online toolbox and advisor that will help you cover all areas of the CSA 2010 BASICs.
---
J. J. Keller's FREE Transportation SafetyClicks™ email newsletter brings quick-read safety and compliance news right to your email box.
Sign up to receive Transportation SafetyClicks™.