FMCSA issues final rule on windshield-mounted safety devices
Posted September 26, 2016
The Federal Motor Carrier Safety Administration (FMCSA) issued a final rule to amend the Federal Motor Carrier Safety Regulations (FMCSRs) allowing the voluntary mounting of certain devices on the interior of the windshields of commercial motor vehicles (CMVs), including placement within the area that is swept by the windshield wipers.
Section 5301 of the Fixing America's Surface Transportation Act (FAST Act) directs the Agency to amend the FMCSRs to allow devices to be mounted on the windshield that utilize vehicle safety technology.
Vehicle safety technology includes a fleet-related incident management system, performance or behavior management system, speed management system, lane departure warning system, forward collision warning or mitigation system, active cruise control system, and transponder.
In addition, section 5301 states that all windshield-mounted devices and technologies with a limited two-year exemption in effect on the date of enactment shall be considered to meet the equivalent-or-greater safety standard required for the initial exemption.
This final rule is effective October 24, 2016. Petitions for Reconsideration of this final rule must be submitted to the FMCSA Administrator no later than October 24, 2016.
---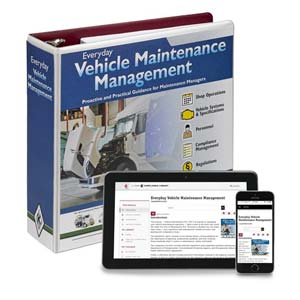 J. J. Keller's Vehicle Maintenance Pro Manual offers practical advice on selecting best vehicles for the job, tracking costs and repairs, developing maintenance standard, and organizing the shop for maximum efficiency.
---
J. J. Keller's FREE Transportation SafetyClicks™ email newsletter brings quick-read safety and compliance news right to your email box.