Discipline with Coaching, not Punishment
Posted September 16, 2016
Many employers use a progressive discipline plan as a way to manage unacceptable employee behavior. While progressive discipline can be effective for sustaining a structured plan, discipline should not be carried out as a punishment. Rather, discipline should be used to correct behavior, respectfully.
Is punishment the best choice?
Employers often use a progressive discipline plan in an effort to avoid legal claims and to allow employees to correct their behavior. Progressive discipline plans generally follow these steps (or a closely related variation):
Verbal warning
Written warning
Final written warning or suspension
Termination
One drawback of steps like these is that they're punitive, not instructive. A discipline plan that only threatens employees with a series of progressively harsher punishments might not bring out the best in employees. Coupled with a corrective action plan, however, discipline that involves coaching can yield more positive outcomes.
Communicate a corrective action plan
When faced with a disciplinary action, most employees want to improve. Without a clear plan, however, employees may not know what or how to change their behavior.
Explaining to employees why their behavior is unacceptable might seem unnecessary. Many employees, however, simply may not understand the company's policies or expectations, or don't understand how their action affects others. Giving examples of what employees should be doing (rather than only listing what they should not be doing) may help them by providing a goal to work towards.
Communicating why an adjustment is needed, and offering corrective guidance to create an improvement plan with the employee can change the focus from an employer-directed discipline to employee-empowered improvement.
Constructively coach
Once a corrective action plan is in place, the manager should periodically check-in with the employee. These meetings are meant to ensure both the manager and the employee are on the same page and to avoid misunderstandings. Point out improvements the employee has made (which highlights the positive and offers reinforcement), and offer further coaching on behaviors that still need improvement.
Disciplining employees is never pleasant. Changing the approach, however, from punishment to constructive discipline through coaching can strengthen the skills of the management team and shows employees that the company is invested in their growth and success.
---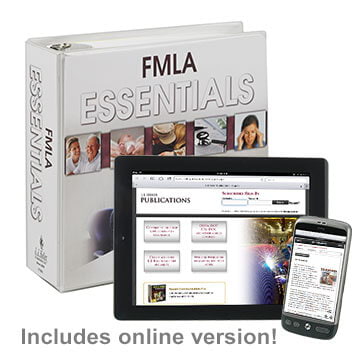 J. J. Keller's FMLA Essentials manual helps HR pros understand and comply with the requirements, control costs related to leave taken and minimize the law's potential disruption to their organizations' operations.
---
J. J. Keller's FREE HRClicks™ email newsletter brings quick-read human resources-related news right to your email inbox.