Two workers suffer amputations in separate incidents less than two weeks apart
Posted September 3, 2015
In separate incidents less than two weeks apart, two employees of an Oakwood, Georgia, plastics manufacturer sustained disabling injuries. Both workers had their middle and ring fingers amputated as they removed material jammed in shearing machines that cut plastic.
OSHA cited the plastics manufacturer on August 27, 2015, for 2 repeated, 18 serious, and 2 other-than-serious safety and health violations. Proposed penalties total $141,100.
After learning of the February 28, 2015, amputation, OSHA immediately opened an investigation in March. During OSHA's inspection, company officials told the inspectors that a second amputation had occurred the night before on a similar machine.
OSHA issued repeated citations for failing to provide workers exposed to high temperatures with protective equipment, and for storing together oxygen and acetylene cylinders. The manufacturer was previously cited for similar violations in December 2014 at its New Jersey facility.
The agency cited serious citations for the following issues:
Failure to provide a workplace free of recognized hazards.
Ignoring procedures to prevent machines from sudden start up during maintenance and service.
Not implementing protections for workers exposed to excessive noise.
Failing to ensure properly guarded machinery, such as shearing machines and a drill press.
Exposing workers to falls.
Since 2005, the manufacturer has had 14 OSHA inspections nationwide and has received 35 safety and health citations.
---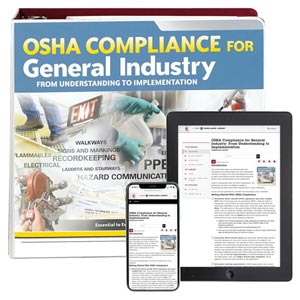 J. J. Keller's OSHA Compliance Manual + Online Edition with 1-Year Update Service offers plain-English explanations of workplace safety regulations and answers to OSHA compliance questions .
---
J. J. Keller's FREE Workplace SafetyClicks™ email newsletter brings quick-read workplace safety and compliance news right to your email box.