Recertifications for FMLA leave are not without restrictions
Posted September 25, 2015
While recertifications are your friends in the battle against abuse of leave under the Family and Medical Leave Act (FMLA), they are not without restrictions. A recent question was a good reminder of these restrictions, as the client was about to request a second opinion on a recertification. As a refresher, here's a rundown of the restrictions:
Why
Often, a recertification is requested when an employee's leave is for a chronic condition that lasts weeks or months or longer, and requires intermittent FMLA leave. Employers often like to know whether the condition has changed. Another common reason to request a recertification is when the employee is taking much more leave than the certification indicated would be needed.
When
You may request a recertification no more often than every 30 days or when the minimum duration of the condition expires, whichever is later. In all cases, you may request a recertification every six months in relation to an absence.
You need not wait the 30 days/minimum duration in certain situations:
The employee requests an extension of leave;
Circumstances described in the previous certification have changed significantly (e.g., the duration or frequency of the absence, the nature or severity of the condition, or complications); or
You receive information that casts doubt on the stated reason for leave or the continuing validity of the certification.
These are the only situations in which you need not wait the 30 days/minimum duration.
When an employee's need for leave spans multiple 12-month leave periods, you may request a new certification when the employee requests leave for the first time in a new 12-month period. Requiring an employee to provide a certification before he or she makes such a request can risk a violation.
You may not request a recertification for leave taken for a qualifying exigency or for military caregiver leave.
Who
You generally cannot dictate from whom an employee is to obtain a certification. If, however, the employee has a knee condition and the certification comes from a psychiatrist, you might have reason to doubt the validity of the certification. Otherwise, the certification is to be completed by a health care provider.
What
No specific recertification form needs to be used; you may use the same form you used for a certification. The information requested on the form remains the same. You cannot ask for more information than allowed by the regulations.
How
You generally use the same process for certifications as you would for recertifications, except you need not provide a designation notice with each recertification. As touched upon in the beginning of this article, you may not request second or third opinions on recertifications.
Where
Since information in a recertification contains medical information, these completed forms are to be treated as a confidential record and kept separate from the general personnel file.
---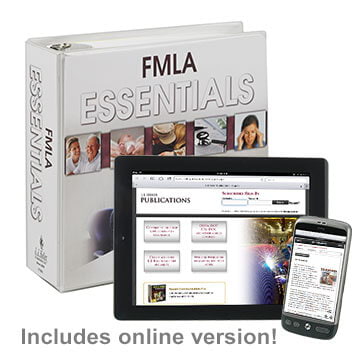 J. J. Keller's FMLA Essentials Manual uses clear, conversational language to help you understand the FMLA (Family and Medical Leave Act) requirements.
---
J. J. Keller's FREE HRClicks™ email newsletter brings quick-read human resources-related news right to your email inbox.