Chairman of Senate labor committee questions OSHA's use of NLRB new joint-employer decision
Posted September 29, 2015
At a September 23, 2015, hearing of the Senate Homeland Security and Government Affairs subcommittee on regulatory affairs, Lamar Alexander (R-Tenn.), chairman of the Senate labor committee, questioned why the Department of Labor is instructing OSHA investigators to ask questions to determine whether a franchisee and franchisor are joint employers.
On August 26, 2015, Politico, a Washington D.C. political newspaper, reported that OSHA officials have asked regional officials to take into account, when considering potential violations at franchised businesses, whether the franchisor in question controls the workplace safety practices of the franchisee.
In a 3-2 decision on August 27, 2015, the National Labor Relations Board (NLRB) found that two or more entities are joint employers of a single workforce if (1) they are both employers within the meaning of the common law; and (2) they share or codetermine those matters governing the essential terms and conditions of employment. In evaluating whether an employer possesses sufficient control over employees to qualify as a joint employer, the Board will – among other factors – consider whether an employer has exercised control over terms and conditions of employment indirectly through an intermediary, or whether it has reserved the authority to do so.
"It looks like a coordinated effort to change the law to me," Alexander said to a witness from the Department of Labor. "I'd like to do a lot of follow up on the joint-employer rule . . ."
For more information from Senator Alexander: http://www.help.senate.gov/chair/newsroom/press/alexander-labor-department-changing-workplace-safety-laws-to-destroy-the-american-dream-for-owners-of-the-nations-780000-franchise-locations.
For more information on the NLRB decision: https://www.nlrb.gov/news-outreach/news-story/board-issues-decision-browning-ferris-industries.
---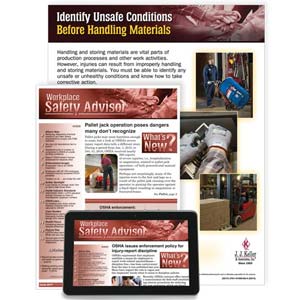 J. J. Keller's Workplace Safety Advisor helps employees recognize noise-related dangers and their consequences.
---
J. J. Keller's FREE Workplace SafetyClicks™ email newsletter brings quick-read workplace safety and compliance news right to your email box.