CSB to consider recommendations stemming from fatal accident at a chemical facility in Texas
Posted September 10, 2015
The U.S. Chemical Safety Board (CSB) announced that it will convene an interim public meeting on Wednesday, September 30, 2015, in Houston, Texas, where the CSB's board members will consider safety recommendations resulting from a November 15, 2014, fatal chemical release at a La Porte pesticide manufacturing facility.
The accident at the La Porte facility, located east of Houston, killed four workers and injured three others when methyl mercaptan, a toxic chemical used in the company's insecticide manufacturing process, was released.
The CSB's investigation into the November 15 accident is still ongoing. The September 30th interim meeting will include a vote on proposed safety recommendations related to the start-up of the unit where the four fatalities occurred.
At the meeting, CSB investigators will present their findings and proposed recommendations. The presentation will include an animation depicting the events that led to the tragedy.
The meeting will begin at 6:00 p.m. at a downtown Houston hotel, to be decided. The meeting is open to the public and will include a comment period prior to the Board's consideration of the draft safety recommendations. The meeting is expected to conclude at approximately 9:00 p.m.
The meeting is free and open to the public. Pre-registration is not required, but to assure adequate seating attendees are strongly encouraged to pre-register by emailing their names and affiliations to meeting@csb.gov.
---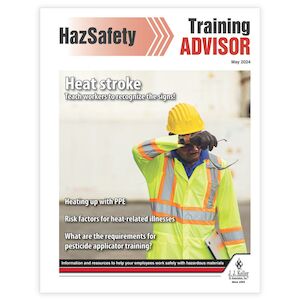 J. J. Keller's HazSafety Training Advisor helps employees understand regs and best practices related to Hazmat, HazCom, HazWaste, and HAZWOPER.
---
J. J. Keller's FREE Workplace SafetyClicks™ email newsletter brings quick-read workplace safety and compliance news right to your email box.