Minnesota seeks partial exemption from CDL skills test
Posted August 2, 2016
The Federal Motor Carrier Safety Administration (FMCSA) announced that the State of Minnesota has applied for an exemption from regulations governing commercial driver's license (CDL) skills testing procedures and practices.
Minnesota believes it can deliver CDL skills testing more efficiently in an alternative manner. The state asserts that its method of delivering skills testing will maintain the testing standards enumerated by the regulations.
What is Minnesota seeking to be exempt from?
Minnesota seeks a partial exemption from §383.133, "Test Methods." Pursuant to that section, the CDL skills test must be conducted in three parts in the following order: pre-trip inspection, vehicle control skills, and on-road driving (§383.133(c)(6)).
Minnesota asks that it be allowed to combine the second and third parts (vehicle control skills and on-road driving) and thus reduce the skills test to two parts. It also asks to be exempted from using the American Association of Motor Vehicle Administrators (AAMVA) 2005 Test Model Score Sheet. Finally, it asks to be exempted from the requirement that applicants must pass the pre-trip inspection portion of the exam before proceeding to the balance of the test.
Minnesota states that under its proposed approach, it can more efficiently manage the limited space of its test sites and conduct more CDL tests each day. It states that denial of its application for exemption will result in a less-rigorous CDL test and negatively affect motor carriers and drivers.
Public comment
FMCSA requests public comments on the request for exemption. Comments must be received on or before August 31, 2016. You may submit comments identified by Federal Docket Management System Number FMCSA-2016-0180 to the Federal eRulemaking Portal.
---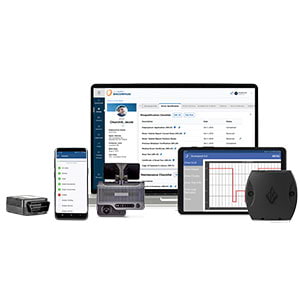 J. J. Keller® Encompass® Fleet Management System - the industry's most versatile online tool for improving driver and vehicle compliance.
---
J. J. Keller's FREE Transportation SafetyClicks™ email newsletter brings quick-read safety and compliance news right to your email box.