Chiropractor pleads guilty to falsifying medical examiner certificates
Posted August 3, 2016
The Department of Transportation's Office of Inspector General (DOT-OIG) reports that on July 11, 2016, a doctor of chiropractic medicine was charged and pleaded guilty in U.S. District Court, St. Louis, Missouri, on charges of health-care fraud and falsification of records relating to commercial drivers' licenses.
The doctor owned a practice in West Plains, Missouri, and was certified by the Federal Motor Carrier Safety Administration (FMCSA) as a medical examiner. The FMCSA certification allowed the doctor to complete medical examiner certificates certifying an applicant's fitness to drive commercial vehicles (CMVs) and submit the certificates to FMCSA electronically. FMCSA develops medical regulations to ensure CMV drivers engaged in interstate commerce are physically qualified to do so. The doctor was the only person qualified to perform medical examinations at the practice.
According to OIG, from approximately May 2014 to May 2015, the doctor knowingly falsified and submitted medical examiner's certificates to FMCSA. The doctor directed her administrative office staff to perform parts of the medical examiner's certificate examination, although she knew they were not FMCSA-certified and had not received training on the proper administration of the tests. Several parts of the examination that unqualified staff performed at the doctor's direction were tests that could potentially disqualify a driver.
Furthermore, OIG says the doctor's staff members were directed to write the results of the testing on Post-it® notes and attach them the examination form. The doctor changed test results that were not in the passing range when she conducted the physical examinations. On some occasions, the doctor submitted certificates to FMCSA prior to examining the driver. The doctor provided the drivers with copies of the fraudulent certificates, and the drivers in turn provided them to their employers.
DOT-OIG is conducting this investigation jointly with the Health and Human Services OIG.
---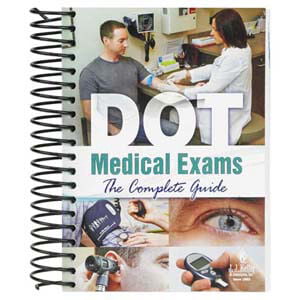 J. J. Keller's DOT Medical Exams: The Complete Guide is a comprehensive medical exam reference for motor carriers, drivers and medical professionals.
---
J. J. Keller's FREE Transportation SafetyClicks™ email newsletter brings quick-read safety and compliance news right to your email box.