CSB releases final report on a California refinery that had a series of sulfuric acid releases
Posted August 8, 2016
On August 2, 2016, the U.S. Chemical Safety Board (CSB) released its final report into multiple sulfuric acid releases that occurred in 2014 at a refinery in Martinez, CA. The report includes key process safety findings related to safety culture, safety indicators, and the continued need for a proactive regulator to conduct preventive inspections.
On February 12, 2014, an incident occurred at the refinery in Martinez, which burned two workers and released an estimated 84,000 pounds of sulfuric acid. Less than a month later, on March 10, 2014, sulfuric acid sprayed and burned two contract workers during the removal of piping. Both incidents occurred in the refinery's alkylation unit – where high-octane blending components are produced for gasoline.
The investigation found a number of safety culture concerns at the refinery, such as:
Characterization of the February 2014 incident as a minor injury while the incident should have been classified as the most serious type of process safety incident under industry guidelines;
Exposure of alkylation unit workers to hazardous materials including vapors, acids, and corrosives;
Removal of safer sulfuric acid sampling systems from service and reliance on inadequate temporary alkylation unit equipment;
Failure to provide alkylation unit workers with necessary protective equipment;
Existence of site-specific safety policies that were less protective than corporate policies and established industry good practice;
Failure to develop an action plan to address concerns identified in a 2007 safety culture survey;
Withdrawal from key national safety programs that workers believed were effective; and
Perceived pressure on alkylation unit workers to expedite training and reduce cost.
Following recent CSB investigations into other accidents at petroleum refineries in California and Washington, the CSB recommended changes to strengthen refinery regulations in both states.
The CSB's case study emphasizes that regulators can use what are known as lagging process safety indicators, such as spills, fires, or gas releases, as well as leading indicators such as timely maintenance on safety critical equipment to focus inspections, audits, and timely closure of action items resulting from incident investigations to help drive process safety improvement.
The CSB is an independent federal agency charged with investigating significant chemical accidents. The agency's board members are appointed by the president and confirmed by the Senate. CSB investigations look into all aspects of chemical accidents, including physical causes such as equipment failure as well as inadequacies in regulations, industry standards, and safety management systems. The Board does not issue citations or fines but does make safety recommendations to plants, industry organizations, labor groups, and regulatory agencies.
---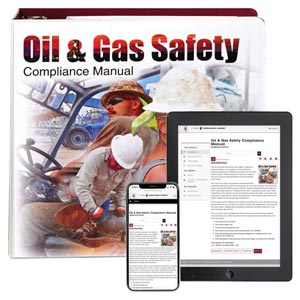 J. J. Keller's Oil & Gas Safety Compliance Manual combines OSHA, EPA and DOT reg requirements and best practices in one, easy-to-use reference.
---
J. J. Keller's FREE Workplace SafetyClicks™ email newsletter brings quick-read workplace safety and compliance news right to your email box.