Amputation at Texas poultry plant exposes chemical, fall, fire hazards
Posted August 22, 2016
A gruesome employee injury led federal workplace safety inspectors to discover one of the nation's largest meat and poultry processors endangered workers by exposing them to amputation hazards, high levels of carbon dioxide, and peracetic acid without providing personal protective equipment (PPE).
Responding to a report of a finger amputation at the company's chicken processing facility in Texas, OSHA inspectors identified two repeated and 15 serious violations. The company faces $263,498 in proposed fines.
The investigation determined the employee suffered an amputation when his finger became stuck in an unguarded conveyor belt as he worked in the debone area and tried to remove chicken parts jammed in the belt.
OSHA inspectors also found more than a dozen serious violations including failing to ensure proper safety guards on moving machine parts, allowing carbon dioxide levels above the permissible exposure limit, failing to use PPE and not training employees on hazards associated with peracetic acid. Used as a disinfectant, the acid can cause burns and respiratory illness if not handled safely.
Inspectors also found employees exposed to slip-and-fall hazards due to a lack of proper drainage, trip-and-fall hazards caused by recessed drains and fire hazards resulting from improper stored compressed gas cylinders. The inspection falls under OSHA's Regional Emphasis Program for Poultry Processing Facilities.
OSHA cited the company for repeated violations for not making sure employees used appropriate eye or face protection when exposed to eye or face hazards. The agency cited the company for a similar violation in a 2012 investigation at a different facility.
---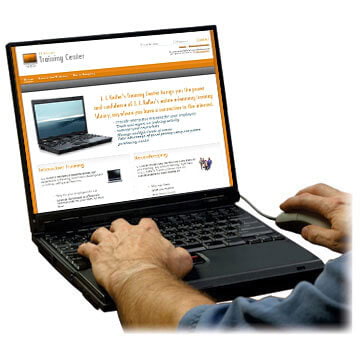 J. J. Keller's Machine Guard Safety - Online Training helps employees understand the dangers of working with machinery - and how those risks can be minimized by proper installation and use of safety guards and devices.
---
J. J. Keller's FREE Workplace SafetyClicks™ email newsletter brings quick-read workplace safety and compliance news right to your email box.