FMCSA hosts session on ELD regulations at Jamboree
Posted July 17, 2017
On July 14, 2017, the Federal Motor Carrier Safety Administration (FMCSA) held an educational and listening session on electronic logging at the Walcott Truckers Jamboree, hosted at the Iowa 80 Truckstop in Walcott, Iowa.
During the session, hosted by the Iowa Division of the FMCSA, the speakers concentrated on what drivers need to know and do when it comes to compliant electronic logging devices (ELDs) and systems.
What a driver needs to know
Specific driver-related topics were discussed, including a driver's need to know:
How to use the device the carrier has selected;
What "type" of device he or she is using (an automatic onboard recording device (AOBRD) or an ELD);
How to make annotations (comments) and edits on the device;
How to certify and submit the records;
What materials he or she must have in the vehicle (user guide and/or instruction sheet, blank logs, etc.);
How to deal with malfunctions (reconstructing today and the previous seven days);
How to display the required records for officers;
How to transfer the data from the device to officers during roadside inspections (if using an ELD); and
The new supporting documents requirements. Drivers must submit supporting documents within 13 days and present any that are in the driver's possession during a roadside inspection.
Key dates
The speakers also addressed the key dates that drivers and carriers need to be aware of, including:
December 18, 2017: The date by which most drivers that currently use paper logs must be switched to a compliant electronic log (either an AOBRD or an ELD). Also, all devices placed into initial service as of this date must be an ELD that is listed on FMCSA's ELD registry.
December 16, 2019: The date by which all AOBRDs that were in service prior to December 18, 2017, must be updated to meet the ELD technical standards.
Question-and-answer session
During the question-and-answer session, the speakers addressed several questions related to exceptions.
One of the main discussion areas involved the applicability of the "8-day or less" exemption that allows drivers that have to log 8 days or fewer out of the last 30 days to use paper logs rather than ELDs.
Other questions and answers included:
Do all vehicles have to have an ELD in them? No, the device is only required in the vehicle if the driver must be using one.
Can a device be removed from a vehicle if the driver does not need to use it and be moved to another vehicle? Yes, as long as the driver using the vehicle doesn't need an ELD, it can be removed and moved to a different vehicle.
Is there an exception for fleets of five vehicles or less? No.
How would an owner-operator set up the system? An owner-operator would have to have two "accounts" or "sign-ins," one as a driver and one as a system administrator.
This article was written by Thomas Bray of J. J. Keller & Associates, Inc.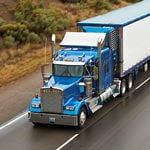 Looking for more on transportation safety?
Get the information and products you need to stay on top of industry changes and comply with regs.