URS final implementation delayed
Posted July 20, 2016
The Federal Motor Carrier Safety Administration (FCMSA) has announced a three-month delay in the final implementation phase of the Unified Registration System (URS) rule until January 14, 2017, with a new full compliance date of April 14, 2017.
The agency is currently updating its information technology systems and undertaking a complex migration of millions of records to remote storage servers. The newly extended dates allow the FMCSA additional time to complete the technology systems work.
The 2013 URS final rule was issued to improve registration process for motor carriers, property brokers, freight forwarders, Intermodal Equipment Providers, hazardous materials safety permit applicants, and cargo tank facilities required to register with FMCSA, and streamline the existing Federal registration processes to ensure the agency can more effectively track these entities.
Some of the most notable changes under the URS rule that are now delayed include the implementation of a new MCSA-1 form that will eventually replace the MCS-150 for existing carriers, the requirement for private carriers and for-hire carriers of exempt commodities to file designation of process agents, and the requirement for private hazardous materials carriers and for-hire carriers of exempt commodities to file proof of financial responsibility.
This article was written by Heather Ness of J. J. Keller & Associates, Inc.
---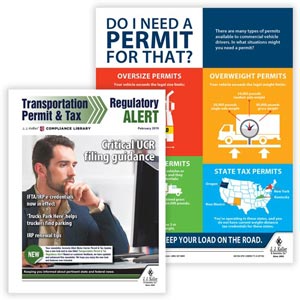 J. J. Keller's Motor Carrier Permit & Tax Update provides regular updates on changes to permitting and reporting requirements.
---
J. J. Keller's FREE Transportation SafetyClicks™ email newsletter brings quick-read safety and compliance news right to your email box.