OSHA preps for 33rd United Nations session on GHS
Posted June 1, 2017
On June 20, 2017, OSHA will hold an informal public meeting to discuss proposals before the 33rd session of the United Nations Sub-Committee of Experts on the Globally Harmonized System of Classification and Labeling of Chemicals (GHS). OSHA is looking for information from interested individuals and groups on GHS-related issues.
In addition, OSHA will provide an update on the Regulatory Cooperation Council, a partnership between OSHA and the Health Environments and Consumer Safety Branch of the Department of Health of Canada. The partnership was forged to align U.S. and Canadian regulatory approaches regarding labeling and classification requirements for chemicals in the workplace.
The United Nations subcommittee will meet July 10 through July 12, 2017, in Geneva, Switzerland. OSHA, along with the U.S. Interagency GHS Coordinating Group, will consider comments and information gathered at the June public meeting when developing the U.S. Government stance for the meeting.
DOT's Pipeline and Hazardous Materials Safety Administration (PHMSA) will also conduct a public meeting on June 20, 2017, to discuss proposals in preparation for the 51st session of the United Nations Sub-Committee of Experts on the Transport of Dangerous Goods. The subcommittee will meet from July 3 to July 7, 2017, in Geneva, Switzerland.
The OSHA and DOT meetings will be held at the DOT Conference Center in Washington, DC. Find specific information on call-in and live meeting access when it becomes available on the PHMSA website under Upcoming Events, or on OSHA's Hazard Communication website on the international tab.
---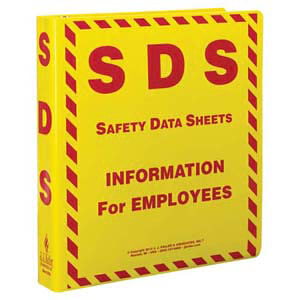 Get the supplies you need to comply with hazard communication, GHS and Safety Data Sheet (SDS) regs.
---
J. J. Keller's FREE Workplace SafetyClicks™ email newsletter brings quick-read workplace safety and compliance news right to your email box.