Compliance date for lease and interchange of passenger-carrying vehicles extended
Posted June 19, 2017
As a result of receiving numerous petitions to reconsider the final rule on lease and interchange of passenger- carrying vehicles — and in an effort to assist small entities in understanding the effects this rule will have on their business — the Federal Motor Carrier Safety Administration (FMCSA) announced that the final rule will be extended to January 1, 2019.
Currently, passenger-carrying vehicles do not have the same leasing/interchange regulations and requirements that motor carriers of property are subject to. These passenger-carrying vehicles have long been allowed to lease, interchange, borrow other vehicles (including their drivers), assign and re-assign their motor coaches with other companies and retain little or no documentation, training records, or identification of ownership of the vehicle(s) being operated. The FMCSA wishes to improve the safety of the travelling public by formulating specific rules directed solely to the passenger-carrying industry.
On May 27, 2015, the FMCSA published rules to identify the motor carrier operating a passenger-carrying commercial motor vehicle (CMV) that is responsible for compliance with the Federal Motor Carrier Safety Regulations (FMCSRs) and ensure that a lessor surrenders control of the CMV for the full term of the lease or temporary exchange of CMV(s) and driver(s). The Agency received 37 petitions for reconsideration of this ruling, many of which FMCSA felt contained some merit for further consideration.
In order to allow the agency time to review and complete its analysis of these petitions and to consider amendments to the rule where necessary, the Agency has now announced that a delay to the compliance date of this final rule will be extended to January 1, 2019.
This article was written by Robert Rose of J. J. Keller & Associates, Inc.
---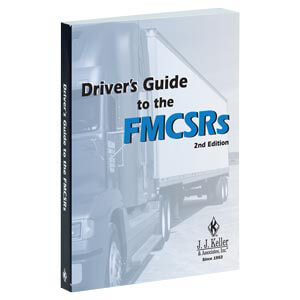 J. J. Keller's Driver's Guide To The FMCSRs explains Federal Motor Carrier Safety Regulations in easy-to-understand terms so drivers will know exactly what's expected of them.
---
J. J. Keller's FREE Transportation SafetyClicks™ email newsletter brings quick-read safety and compliance news right to your email box.